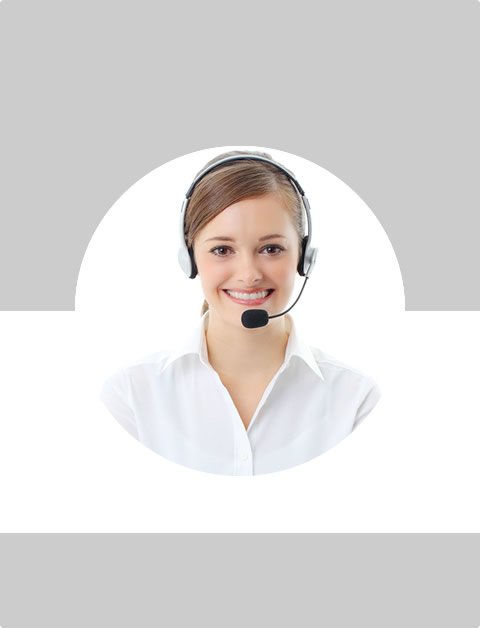 Don't Know What To Do?
Call Now to speak with a Certified Treatment Assesment Counselor who will guide you every step of the way.
This is a free service 100% Confidential
1-877-893-8276
Various Alternative Addiction Treatments
Addicted individuals often feel defeated and hopeless when the traditional sobriety methods that they have tried are of no use in their attempt to stop drug addiction problem. Alternative therapists also asserts the fact the conventional medicine treatment program for addiction do not support them adequately as the body withdraws from the once-steady presence of drugs. In addition, not all treatment methods suits all addicted individuals. Fortunately, there are a number of alternative addiction treatments available that offer hope to those whose past efforts have failed.
Cognitive therapy:
During the recent years, cognitive behavioral therapy has been used increasingly to treat emotional problems as well as drug addiction. Addiction recovery explains that, the cognitive behavioral therapy is very effective in changing habits of the drug addicts and the way they think or feel about themselves. It works by making the people examine their thoughts, which often creates their behaviors and thoughts. Cognitive behavioral therapy believes that, by changing people's thought, they can change their actions.
Biofeedback:
Researchers at the University of Colorado Rehabilitation program report that, biofeedback method helps relieve stress and anxiety for Methadone patients. The method tends to measure bodily processes, which includes muscle tension, skin response, skin temperature, heart rate and blood pressure to make the addict aware of these functions and helps them to consciously control them. Biofeedback also helped with insight into behavior.
Meditation and self-esteem building:
According to project-meditation.org, positive affirmations and guided meditations may help some drug addicts end their addiction habits. Through the process of various meditation techniques a sense of worth and new values are instilled in the mind of addicts. Therapies that tend to work on building self-esteem helps to improve confidence and reprogram the thought patterns through counselling.
Holistic approach:
Holistic approaches to addiction might be very helpful throughout the stages of recovery. It helps regain personal balance. It takes in to account that, for the well-being of an individual, the treatment approach should take in to consideration the mental, social, physical, spiritual, emotional and environmental factors. Part of holistic treatment includes being in nature. Finding a serene, safe, and natural environment can refresh the soul and gives the opportunity to pursue whatever forms of spirituality moves them.
Nutritional therapy:
Drug addicts are usually malnourished and have suffered some bodily damages, especially to the liver. Nutritional therapy attempts to rectify these nutritional deficiencies and also helps the body to get rid of the toxins.
To aid in the detoxification process, several nutritional supplements such as zinc and vitamin C are used. Also, drug use may increase the free radical load in the body, thus causing tissue damages. Antioxidants such as beta carotene, zinc, vitamin C and E, and Selenium are recommended, which helps to neutralize the free radicals and protects the body from any further damage.
Herbal supplements:
Certain herbs are known to ease drug withdrawal symptoms such as insomnia and anxiety. They also help to detoxify the body and eliminate the toxins from the body system. Herbs also aids in reducing drug cravings. They influence the nervous system and promote a relaxed and sedated state on the individual. Helpful herbs include skullcap, peppermint, chamomile, and catnip. St. John's wort is prescribed for minimizing depression with a state of calmness.
Burdock root and echinacea contributes to the blood cleansing properties and hence used for detoxification. Milk thistle is a herb that supports the liver and prevents it from any further drug-induced damage.
Motivation therapy:
Motivation therapy is a patient centered counselling program for initiating behavior changes by helping them resolve ambivalence about staying in the treatment procedure and stopping drug use. This therapy focuses on encouraging the patient to have a negative thought about their drug abuse, along with the intention to change their behavior.
The main focus of a motivational therapy depends on a persons need. Here, the motivational therapist do not advocate change explicitly and avoid contradicting their patients directly. Instead, expresses roles with resistance, empathy and supports self-efficacy to advocate change. Motivational therapy is designed to improve self-esteem, so that the reformed drug addict can focus on a productive living. It is often used in combination with other therapies such as cognitive behavioral therapy or social rehabilitation program.
Find Top Treatment Facilities Near You
Detoxification
Inpatient / Residential
Private / Executive
Therapeutic Counseling
Effective Results
Call Us Today!
Speak with a Certified Treatment Assesment Counselor who can go over all your treatment options and help you find the right treatment program that fits your needs.
drug-rehabs.org
1-877-893-8276
Discuss Treatment Options!
Our Counselors are available 24 hours a day, 7 days a week to discuss your treatment needs and help you find the right treatment solution.
Call Us Today!
drug-rehabs.org
1-877-893-8276