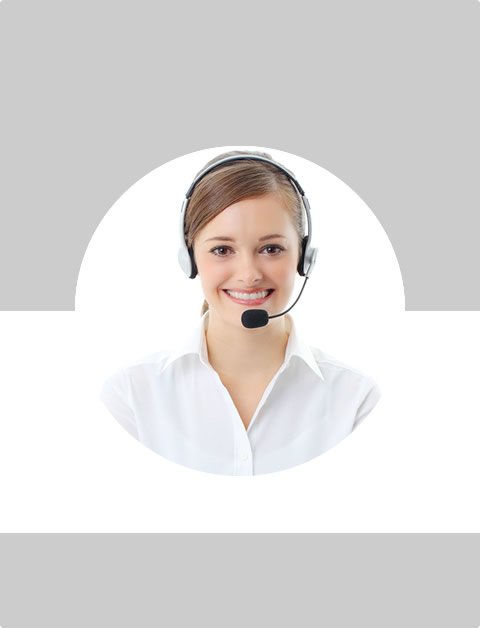 Don't Know What To Do?
Call Now to speak with a Certified Treatment Assesment Counselor who will guide you every step of the way.
This is a free service 100% Confidential
1-877-893-8276
Understanding the Relationship between Alcoholism and Depression
A lot is known about alcoholism and a lot is known about depression. However, not a lot is known about co-morbidity, a situation in which two diseases exist in the same person. Co-morbidity is more than a simple sum of alcoholism and depression; the two conditions interact with each other in a complex way and cannot be treated equally. Various studies have found a strong link existing between alcohol abuse and depression. However, there is a lot of debate about whether regular alcohol consumption leads to depression or whether individuals suffering depression more likely drink excessively. In addition, some argue that alcohol abuse and depression share similar environmental and genetic risk factors that might trigger both diseases.
Research
According to research, about a third of the people suffering from serious depression also have a problem with excessive alcohol intake. In majority of the cases, depression occurs first. Research also reveals that depressed children will more likely develop alcoholic problems during their adolescence. Depressed teenagers are twice at risk of abusing alcohol in comparison without depression. Depression in women is also a significant trigger for alcohol use; they are twice at risk of developing a drinking habit. Interestingly, experts claim that women will more likely self-medicate using alcohol than men.
Predisposing factors
Researchers have actually found a gene (CHRM2), which might increase a person's susceptibility to alcoholism and depression. This gene is responsible for various important brain functions, including memory and attention. In addition, a person's social environment plays a significant role in determining whether he or she is prone to both conditions. For instance, a child that has been abused or raised in poverty is more likely to face both problems.
Alcohol as a coping strategy
Alcohol is often used to feel better about a bad situation. Feelings of depression may tempt a person to use alcohol as a coping strategy. However, it becomes very easy to slip into a drinking habit every time you are feeling low - alcohol becomes a form of medication because the effects soon wear off and you need to take more. Drinking becomes a part of your routine, affecting other aspects of your life including your work and relationships. As a result, your depression only worsens because of the deteriorating relationships between you and your loved ones or colleagues.
Dealing with co-morbidity
If you or a loved one is suffering from both alcoholism and depression, it is important to seek help immediately from a healthcare professional, preferably one who specializes in both conditions. Ideally, a treatment program that addresses both disorders will be sought. Despite the fact that alcoholism and depression may work together to decrease motivation to seek treatment, such treatment is essential to recovery. A typical treatment approach combines detoxification, counseling and medication.
Advanced depression
Alcoholics often go through a period of advanced depression when they give up drinking, especially if they started drinking to deal with depression. This is because all the feelings they were trying to avoid begin to surface, causing profound agony. However, these symptoms usually subside within a month of stopping alcohol intake. When the alcoholic is prepared for this, it will likely help to cope. Treatment for depression is sought if the symptoms persist.
Medication risks
Although medication for depression may be helpful, treatment providers are careful about prescribing them to addicts since anti-depressants are generally addictive. This is the reason why you should seek treatment from highly trained individuals with experience in treating both conditions simultaneously. If you are taking medication for depression, alcoholism or both, it is critical to report any unusual symptoms to your doctor as soon as possible. In addition, if you are concerned about unpleasant symptoms or the long-term effects of your medication, be sure to ask your doctor to address these concerns.
Support
Individuals diagnosed with both alcoholism and depression usually find it difficult to attend 12-step programs since many of them do not adequately address both conditions. However, there are certain groups specifically meant for those dealing with both issues. These are highly recommended because the individual received support from people with whom he or she can relate. It is also worth noting that co-morbidity is unlikely to improve without treatment, and the effects will likely be devastating. On the contrary, proper treatment greatly improves the chances of recovery.
Find Top Treatment Facilities Near You
Detoxification
Inpatient / Residential
Private / Executive
Therapeutic Counseling
Effective Results
Call Us Today!
Speak with a Certified Treatment Assesment Counselor who can go over all your treatment options and help you find the right treatment program that fits your needs.
drug-rehabs.org
1-877-893-8276
Discuss Treatment Options!
Our Counselors are available 24 hours a day, 7 days a week to discuss your treatment needs and help you find the right treatment solution.
Call Us Today!
drug-rehabs.org
1-877-893-8276