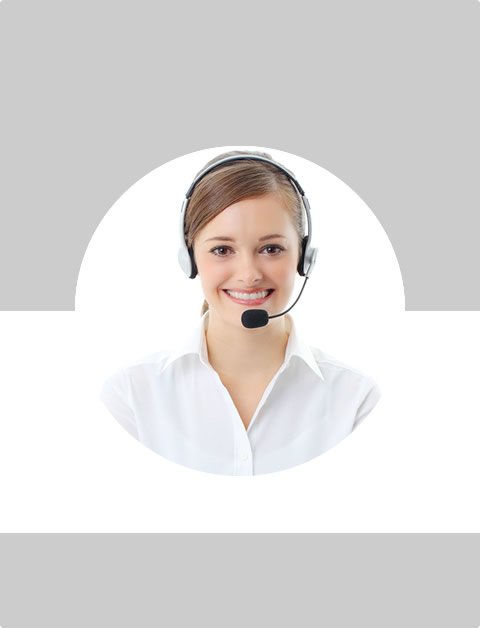 Don't Know What To Do?
Call Now to speak with a Certified Treatment Assesment Counselor who will guide you every step of the way.
This is a free service 100% Confidential
1-877-893-8276
Does an Alcohol Vaporizer Increase the Risks Associated with Alcohol?
Alcohol vaporizers are tools that enable you to take in alcohol without literally drinking it - you inhale it instead. They look like asthma inhalers; instead of providing asthma relief, they give an intoxicating vapor. An alcohol vaporizer comes with an oxygen generator that vaporizes alcohol so it can enter the blood stream with ease through the lungs. Alcohol vaporizers are also known as AWOL (alcohol without liquid) machines.
How they work
Alcohol vaporizers first became available in the U.S. in 2004 and were said to give its users an instant euphoria. Alcohol vaporizers are designed with the view of allowing people to instantly enjoy the effects brought by mixing alcohol with oxygen. It consists of a capsule diffuser in which the user loads the desired alcoholic drink. Oxygen bubbles are then passed through the capsule to absorb the alcohol and convert it to vapor, making it possible to inhale. The alcohol vapor is then conveyed through a tube to the user's mouth. Its selling points include the fact that users do not have to deal with high amounts of alcohol in the stomach.
Selling points
The marketers of alcohol vaporizers claim that its use enables you to decrease the intake of calories and carbohydrates associated with liquid alcohol. They are also said to reduce hangovers resulting from liquid alcohol. This is because the metabolic effects that cause hangovers, including dehydration, are lowered. Another reason for their popularity is that they can be used anywhere; they only require 110 volts of power so you can plug it anywhere. It is also said that the alcohol vapor machine is safe as long as it is used not more than twenty minutes in a hour and not more than twice in a day.
Bans
It is worth noting that the sale and use of alcohol vaporizers is prohibited in many states, raising serious doubts about their safety and legitimacy. One reason for this concern is that the vapor is very potent; you instantly feel the effects of alcohol intoxication. There is also a high chance of alcohol abuse with the use of these machines. In addition, the alcohol has the potential of reaching dangerous and even lethal levels of blood alcohol concentration.
Excessive alcohol intake using a vaporizer would go undetected when tested using a breath analyzer. This increases the risk of overdosing and the dangers associated with excessive alcohol intake, including car accidents. Although the makers insist that an alcohol vaporizer is safe as long as it is used responsibly, any device that makes it difficult for users to gauge how much alcohol they have consumed can be extremely dangerous. Without the liquid remainder of alcohol in the stomach, users easily lose track of the amount of alcohol they have taken and mistakenly believe they can operate heavy machinery or drive after inhaling alcohol.
Popularity
Interestingly, the controversies surrounding the use and legitimacy of alcohol vaporizers have actually been the reason for their increasing popularity since they increase curiosity in the general public. However, another interesting fact is that many new users ultimately prefer to go back to drinking after using alcohol vaporizers. This is especially the case for social drinkers who prefer to sip and enjoy their drinks as opposed to using a device that requires plugging in. In addition, some users say that while the device gives an instant euphoric feeling, it is not comparable to the heavy buzz they get from taking liquid drinks.
Youngsters
The main reason for using an alcohol vaporizer is to get high quickly without the burn of hard liquor, which is why it is so popular among youngsters and college students. Since it is small and portable, young people can use it without getting noticed by their parents. In addition, many states enacted laws prohibiting the sale and use of alcohol vaporizers as soon as they realized that the existing laws prohibited underage drinking, but did not address alcohol inhalation. As such, it creates a dangerous loophole for teenagers since the laws do not forbid underage inhaling.
Almost every type of alcohol can be consumer using an alcohol vaporizer, making inhalation a fast and simple way to consume even hard liquor. In addition, users can inhale a large amount of alcohol in a shorter time. It would be inappropriate for legitimate alcohol consumption purposes including taking wine or beer with food, another reason for its lack of popularity with the authorities.
Find Top Treatment Facilities Near You
Detoxification
Inpatient / Residential
Private / Executive
Therapeutic Counseling
Effective Results
Call Us Today!
Speak with a Certified Treatment Assesment Counselor who can go over all your treatment options and help you find the right treatment program that fits your needs.
drug-rehabs.org
1-877-893-8276
Discuss Treatment Options!
Our Counselors are available 24 hours a day, 7 days a week to discuss your treatment needs and help you find the right treatment solution.
Call Us Today!
drug-rehabs.org
1-877-893-8276