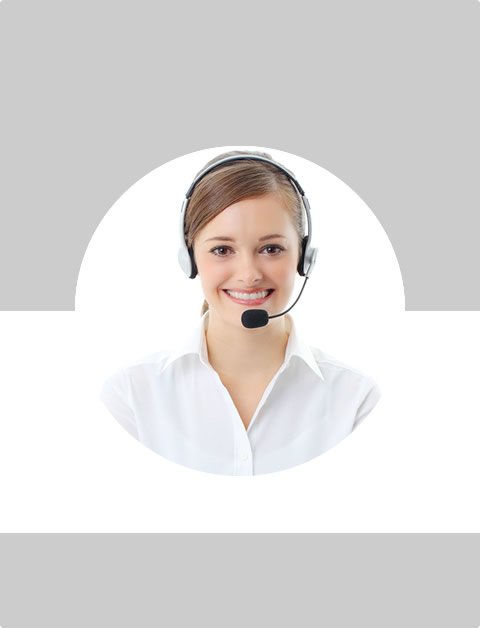 Don't Know What To Do?
Call Now to speak with a Certified Treatment Assesment Counselor who will guide you every step of the way.
This is a free service 100% Confidential
1-877-893-8276
Alcohol: Pricing, Availability and Advertising
Alcohol Excise Taxes
Most young people can easily afford to buy alcohol. In real dollars, alcohol costs less today than in 1981 because alcohol excise tax rates have failed to keep up with inflation.
65
According to the Beer Institute's 1998 annual report, brewers can look forward to increased domestic sales over the next several years if they "can avoid significant new tax or regulatory measures."
66
With a cost as low as $4, the average teenager can easily afford to buy a six pack of beer.
Researchers at the National Bureau of Economic Research estimate that if alcohol taxes had kept pace with inflation since 1951, the number of youth who drink beer would have declined by 24 percent.
67
Underage drinkers are not the only consumers affected by the cost of alcohol. Price increases reduce consumption rates among adult heavy drinkers, with subsequent reductions in cirrhosis levels;
68
a 9 percent drop in cirrhosis deaths corresponds to every 10 percent increase in alcohol tax rates.
69
A 1998 Robert Wood Johnson Foundation survey found that eight in ten Americans support a tax increase on alcohol to fund youth prevention and treatment efforts. 70 Increasing alcohol excise taxes can provide a substantial source of new revenue; several states, including New Mexico and Montana, use a portion of alcohol excise taxes to support alcohol treatment.

The Federal government also collects alcohol excise taxes: 5? per 12 ounce can of beer, $2.14 for a 750 ml. bottle of distilled spirits and an average of 42? for a 750 ml. bottle of wine. 71 However, alcohol excise tax revenues pale in comparison to the costs alcohol imposes on society; in 1995, alcohol costs were estimated at nearly $167 billion 72 while combined Federal, state and local alcohol tax revenues reached just $17 billion. 73 In 1998, alcohol excise taxes collected by the Federal government totaled $7.5 billion. This revenue, which goes into the general treasury fund along with tobacco excise tax revenue, is not earmarked for alcohol prevention and treatment programs.

State alcohol excise tax rates depend to some degree on the influence of the alcohol industry. For example, the average state excise tax on beer is 19? per gallon, while the tax rates in Missouri (home to Anheuser-Busch) and Wisconsin (home to Miller Brewing) are only 6? per gallon. 74 Although taxes on tobacco products have been rising, most states have failed to take advantage of the power of alcohol tax increases to both prevent alcohol abuse and generate revenue. In 1998, state tobacco excise tax revenues totaled $7.7 billion, compared to $3.8 billion in alcohol excise taxes. 75


Alcohol Pricing in the Military
Historically, there has been no regulation of prices of alcoholic beverages sold on military bases, which have averaged 50 percent below market value. In response to high rates of alcohol abuse within the military, in 1998 the Department of Defense ordered retail outlets on military bases to raise the prices of distilled spirits. Prices are now required to be comparable to those in the surrounding communities. However, similar pricing regulations do not apply to beer and wine.
The armed forces' zero-tolerance policy and prevention efforts have effectively reduced illicit drug use within the four branches of the military. In a 1998 survey, less than 3 percent of military personnel reported using illicit drugs in the past month—half the rate among adults in the general population. In contrast, the rate of heavy drinking in the military is nearly 3 times that of adults nationwide (16 percent vs. 6 percent).
76
/
77
Alcohol Availability
The availability of alcohol within a community can influence drinking rates and related problems. For example, a 1994 study of alcohol outlet density in Los Angeles County found a 0.5 percent increase in motor vehicle accidents for every 1 percent increase in the number of alcohol outlets.
78
In some cities, outlets licensed to sell alcohol for off-premises consumption (i.e., not a restaurant or bar) tend to be concentrated in low-income neighborhoods with high percentages of minority residents. In Washington, D.C., nearly 80 percent of alcohol outlets in wards with predominantly African American residents are licensed for off-premises consumption, compared to just over 20 percent of outlets in other wards. 79 Liquor or convenience stores can create additional problems, such as street-corner drinking, which degrade neighborhoods. A 1999 study of off-site alcohol outlets in New Orleans found a 2 percent increase in the homicide rate for every 10 percent increase in the density of alcohol outlets. 80

According to a 1998 Robert Wood Johnson Foundation survey on youth access to alcohol, two in three Americans favored the right of voters to pass local laws controlling the sale and consumption of alcohol in individual communities. 81Chicago residents are using the ballot to reduce alcohol availability in their communities; 19 percent of the city's precincts have voted themselves dry, or opted to close problematic establishments. 82


Alcohol on the Internet
The Internet is gaining popularity as a place for beer, wine and liquor manufacturers to promote their products. According to the Center for Media Education, alcohol websites on the Internet have grown from 43 in 1997 to 77 in 1999.
83
The Center reports that more than half contain elements that are appealing to youth, such as cartoons, games and youth-oriented language. Beer sites were the most likely to have these elements (82 percent), followed by spirits sites (72 percent) and wine sites (10 percent). Less than half of the sites require visitors to be of legal age to view the material, but even when sites screen viewers, most barriers are ineffective; a youngster can easily enter a false birth date to gain entry.
A new challenge in regulating alcohol access is the use of the Internet to purchase alcohol. Verifying legal age is even more problematic when the purchase takes place in cyberspace; age verification is not even required on all sites. Research on the effect of home delivery on underage drinking has not yet explored the impact of Internet sales.
Alcohol Advertising
Alcohol manufacturers spend more than $1 billion each year advertising their products.
84
Miller Brewing alone spends nearly as much money on advertisements (about $240 million
85
) as the Federal government spends on alcohol research through NIAAA ($259 million in 1999). Broadcast advertising receives the lion's share of media spending by manufacturers of beer (89 percent) and wine (66 percent). In 1996, the nation's distillers decided to lift their 50-year self-imposed ban on broadcast advertising, and in 1997, spending on television and radio ads reached $10 million.
86
The beer industry spends $700 million per year on advertising—nearly three times the 1999 budget for the National Institute on Alcohol Abuse and Alcoholism.
Billboard advertising is also a popular medium for promoting alcohol, especially in minority neighborhoods. For example, in San Francisco, African American neighborhoods have more than three times as many alcohol billboards per capita as white neighborhoods, and Latino neighborhoods have more than twice as many.
87
Some cities have banned outdoor alcohol advertisements. In 1997, the Supreme Court let stand an advertising ban on alcohol and tobacco ads in Baltimore. Since then, numerous cities have launched partial or complete bans, including Chicago, Los Angeles, Milwaukee and Tucson.
88
Alcohol advertisers promote their products through placement in movies, and pay a premium to have their brands featured in films. Among the most popular movie rentals in 1996 and 1997, drinking was depicted in more than 90 percent; alcohol brand names were identified in 43 percent of these films. 89 Even movies for children show characters drinking. A 1999 study published in the Journal of the American Medical Association found that among 50 G-rated animated movies made in the past 60 years, half portrayed alcohol use, and half of the drinkers were "good" characters. 90 None of the films depicted the negative health consequences of alcohol use.

Exposure to alcohol ads may predispose young people to drinking. 91 A 1994 study in Northern California found that 5th and 6th graders who recognized beer advertisements held more favorable beliefs about drinking and intended to drink more frequently later in life. A 1999 Federal Trade Commission report on alcohol industry advertising practices found the need for reducing the appeal of ads to underage consumers, curtailing underage exposure to alcohol ads through changes in placement, restricting placement of products to R and NC-17 rated films, and curbing on-campus and spring break sponsorships and advertising. 92

Alcohol ads often target college students. Although advertising by beer and distilled spirits companies has largely disappeared from college newspapers since passage of minimum legal drinking age laws, in its place promotions for local alcohol retailers, bars, taverns and distributors have grown significantly. 93The Center for Science in the Public Interest (CSPI) found that between 1984 and 1996, the average space in college newspapers devoted to advertising by local alcohol outlets increased by 68 percent. CSPI's analysis revealed that in 1996, one-third of the local alcohol ads promoted heavy drinking, including "all you can drink" events and "penny a pitcher" nights. Bar promoters also distribute handbills to students on campus and stuff student mailboxes with promotional material. 94

Companies outside the alcohol industry also use alcohol to sell their products to college students. In the Fall of 1998, for example, Abercrombie and Fitch included ten recipes for mixed drinks and instructions for a drinking game in its back-to-college catalogue under the heading "Drinking 101." 95The material was eventually removed, but only after strong public opposition from groups such as Mothers Against Drunk Driving.

In recent years, the alcohol industry has taken steps toward encouraging responsible drinking. For example, in 1999, Anheuser-Busch launched a $40 million "Responsible Drinking" campaign to run on television, radio, print and billboard ads.96 The campaign focuses on reinforcing the efforts of designated drivers, bartenders who serve drinks responsibly, parents who talk to their children about drinking and retailers who check identification.

NOTES:
65. M. Grossman et al., "Effects of Alcohol Price Policy on Youth: A Summary of Economic Research." Journal of Research on Adolescence, 42(2):347-364, 1994.

66 . State of the Industry: A Second Consecutive Year of Growth (Annual Report). Washington, DC: Beer Institute, 1997.

67 . M. Grossman et al., "Effects of Alcohol Price Policy on Youth: A Summary of Economic Research." Journal of Research on Adolescence, 42(2):347-364, 1994.

68 . Griffith Edwards et al., Alcohol Policy and the Public Good. New York: Oxford University Press Inc., 1994.

69 . Philip J. Cook, "The effect of liquor taxes on drinking, cirrhosis and auto accidents." In Alcohol and Public Policy: Beyond the Shadow of Prohibition (Mark H. Moore and Dean R. Gerstein (Eds.). Washington, DC: National Academy Press, 255-285, 1981.

70 . Youth Access to Alcohol Survey. Princeton, NJ: Robert Wood Johnson Foundation, 1998.

71 . "Historic Tax Rates: Alcoholic Beverages." Bureau of Alcohol, Tobacco and Firearms, Department of Treasury, 1998.

72 . The Economic Costs of Alcohol and Drug Abuse in the United States, 1992. Prepared by the Lewin Group for the National Institute on Drug Abuse and the National Institute on Alcohol Abuse and Alcoholism, May 1998.

73 . State Alcohol Taxes and Health: A Citizen's Action Guide. Washington, DC: Center for Science in the Public Interest, 1996.
. State Alcohol Taxes and Health: A Citizen's Action Guide. Washington, DC: Center for Science in the Public Interest, 1996.

74 . "State Government Tax Collections: 1998." U.S. Department of Commerce, Bureau of the Census, Governments Division, 1999.

75 . 1998 Department of Defense Survey of Health Related Behaviors Among Military Personnel. Conducted by the Research Triangle Institute for the Department of Defense, March 1999.

76 . Summary of Findings from the 1998 National Household Survey on Drug Abuse

77 . Richard A. Scribner, David P. MacKinnon and James H. Dwyer, "Alcohol outlet density and motor vehicle crashes in Los Angeles County cities." Journal of Studies on Alcohol, 44:447-453, 1994.

78 . Facing Facts: Drugs and the Future of Washington, DC. Washington, DC: Drug Strategies, 1999.

79 . Richard Scribner, Deborah Cohen, Stephen Kaplan and Susan H. Allen, "Alcohol availability and homicide in New Orleans: conceptual considerations for small area analysis of the effect of alcohol outlet density." Journal of Studies on Alcohol, 60(3):310-316, 1999.

80. Youth Access to Alcohol Survey. Princeton, NJ: Robert Wood Johnson Foundation, September 1998.

81. Peter Annin, "Prohibition Revisited?" Newsweek, December, 7, 1998, p.68.
"Alcohol Advertising Targeted at Youth on the Internet: An Update." Washington, DC: Center for Media Education, October 1998.

82 . Adams Beer Handbook 1998. New York: Adams Business Media, 1998.

83 . Adams Wine Handbook 1998. New York: Adams Business Media, 1998.

84. Adams Liquor Handbook 1998. New York: Adams Business Media, 1998.

85. Adams Beer Handbook 1998. New York: Adams Business Media, 1998.

86. Adams Liquor Handbook 1998. New York: Adams Business Media, 1998.

87. D.G. Altman, C. Schooler and M.D. Basil, "Alcohol and Cigarette Advertising on Billboards." Health and Education Research: Theory and Practice, 6(4):487-490, 1991.

88. Melanie Wells, "Beer, Cigarette Billboards Get the Boot," USA Today, December 16, 1997, p.B3.

89. Substance Use in Popular Movies & Music, ONDCP and HHS, April 1999.

90. Adam O. Goldstein, Rachel A. Sobel and Glen R. Newman, "Tobacco and Alcohol Use in G-Rated Children's Animated Films." Journal of the American Medical Association, 281(12):1131-1136, 1999.

91. Joel W. Grube and Lawrence Wallack, "Television Beer Advertising and Drinking Knowledge, Beliefs, and Intentions among Schoolchildren." American Journal of Public Health, 84(2):254-259, 1994.

92. Self-Regulation in the Alcohol Industry: A Review of Industry Efforts to Avoid Promoting Alcohol to Underage Consumers. Federal Trade Commission, September, 1999.

93. Last Call for High-Risk Bar Promotions that Target College Students: A Community Acton Guide. Washington, DC: Center for Science in the Public Interest, 1997.

94. Last Call for High-Risk Bar Promotions that Target College Students: A Community Acton Guide. Washington, DC: Center for Science in the Public Interest, 1997.

95. Jennifer Harper, "?Drinking 101' gets poor marks." The Wallstreet Journal, July 24, 1998, p. A2.

96. "Anheuser-Busch Launches New ?Responsible Drinking' Advertising Campaign." Press Release from Anheuser-Busch, September 9, 1999.

Find Top Treatment Facilities Near You
Detoxification
Inpatient / Residential
Private / Executive
Therapeutic Counseling
Effective Results
Call Us Today!
Speak with a Certified Treatment Assesment Counselor who can go over all your treatment options and help you find the right treatment program that fits your needs.
drug-rehabs.org
1-877-893-8276
Discuss Treatment Options!
Our Counselors are available 24 hours a day, 7 days a week to discuss your treatment needs and help you find the right treatment solution.
Call Us Today!
drug-rehabs.org
1-877-893-8276