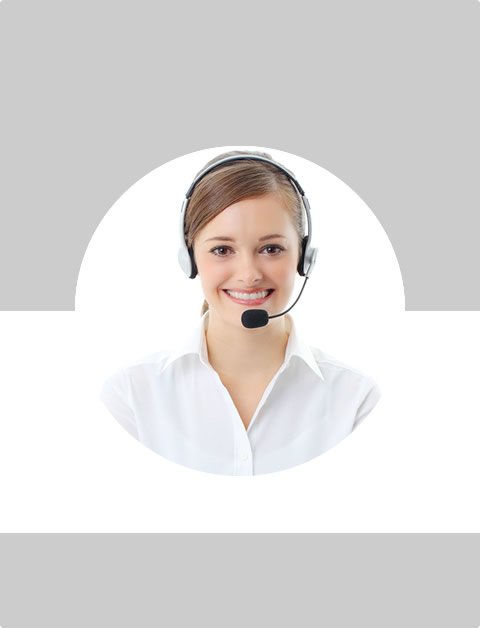 Don't Know What To Do?
Call Now to speak with a Certified Treatment Assesment Counselor who will guide you every step of the way.
This is a free service 100% Confidential
1-877-893-8276
Alcohol Drug Testing
Alcohol consumption has increased globally in recent decades, with important implications both in morbidity and mortality. In order to adequately treat people suffering from alcohol abuse, clinicians use some tests that can properly assess alcohol intake. There's a great variety of tests with different clinical implications, uses and meanings. Below you will find information on the most common used tests.
Alcohol Biomarkers
Biochemical substances measurable in the body that can indicate the presence or progress of a medical condition are called biomarkers. The measure of some biochemical substances can provide information to the clinician regarding people's drinking patterns - alcohol biomarkers. They are useful not only for assessing acute (i.e., recent) alcohol intake but also long-term (i.e., chronic) drinking.
These markers may reflect changes in the body due to acute or chronic alcohol consumption and its toxic effects on an organ system (indirect alcohol biomarkers) or they may be related to products derived from the break down (ie., metabolization) of alcohol inside the organism (direct alcohol biomarkers).
Indirect Alcohol Biomarkers
In the organism, alcohol detoxification takes place in the liver. This organ is also one of the most frequently damaged by alcohol and the association between alcohol intake and chronic liver disease (cirrhosis) has long been known. Therefore, most indirect alcohol biomarkers reflect the activity of certain liver enzymes.
- Gamma-Glutamyltransferase (GGT) -
This protein is frequently elevated in chronic heavy drinkers. It's also an early indicator of liver disease. However, more than half excessive drinkers don't show this elevation, and there are a lot of conditions that may cause an elevation of GGT. So, this test it not very sensitive nor specific, respectively.
- Aspartate Aminotransferace (AST) and Alanine Aminotransferace (ALT) -
These two enzymes are even less sensitive than the former (GGT) in assessing alcoholism. They are mainly used to estimate liver disease instead of chronic alcohol consumption.
- N-Acetyl-beta-Hexosaminidase (Beta-Hex) -
This is a more recent biomarker of alcohol intake. It's frequently elevated in heavy drinking and was found to have a good sensibility and specificity for heavy alcohol intake. However, as it's not easy to obtain, clinicians seldom use this test in the U.S.
- Carbohydrate-Deficient Transferrin (CDT) -
CDT levels are higher in heavy drinkers when compared to nondrinkers. It has been widely used by clinicians to screen for heavy alcohol consumption. Still, there's a considerable rate of false negative results (i.e., a negative test on patients who drink heavily), but this issued has been addressed and improved measuring methods' have been developed.
- There are other alcohol biomarkers currently in research that appear promising. However, none of these tests are commercially available at the moment.
Direct Alcohol Biomarkers
These are alcohol itself or products of alcohol degradation in the body.
- Alcohol -
Alcohol blood level reflects the alcohol consumption in the past fewhours but disappear quite fast from the body, making its usage as a marker of chronic alcohol abuse quite limited.
- Ethyl Glucuronide (EtG) -
This is a water-soluble byproduct of alcohol metabolism. It will become positive in the blood shortly after alcohol ingestion. More importantly, it will remain detectable in the blood for up to 36 hours and in the urine for up to 120 hours after heavy drinking. It can even be detected in hair! There's a drawback though - its measurement is expensive and requires a rather sophisticated instrument. As soon as an easy method of measuring EtG is developed, it will surely help to identify relapses or to detect alcohol use in settings where drinking is deemed risky (driving, flying, operating sophisticated machines and forensics).
- Acetaldehyde -
It's the first compound produced in the body through alcohol metabolism. Measuring blood acetaldehyde is highly specific and sensitive. It has been used for insurance testing of chronic alcohol consumption for more than a decade. The major advantage of this method is that it remains elevated for approximately a month after alcohol consumption, making it a valuable tool to monitor people in alcoholism treatment programs.
In sum, there are some well-established tests for measuring alcohol intake and some efforts are still being made to perfect those already available and implement new ones. As for now, indirect biomarkers like GGT, ALT, AST and CDT are currently used in the U.S. for detecting sequels of chronic alcohol abuse. Alcohol itself is useful for detecting very recent alcohol intake, while EtG and Acetaldehyde allows clinicians to monitor sobriety and abstinence, respectively.
Find Top Treatment Facilities Near You
Detoxification
Inpatient / Residential
Private / Executive
Therapeutic Counseling
Effective Results
Call Us Today!
Speak with a Certified Treatment Assesment Counselor who can go over all your treatment options and help you find the right treatment program that fits your needs.
drug-rehabs.org
1-877-893-8276
Discuss Treatment Options!
Our Counselors are available 24 hours a day, 7 days a week to discuss your treatment needs and help you find the right treatment solution.
Call Us Today!
drug-rehabs.org
1-877-893-8276