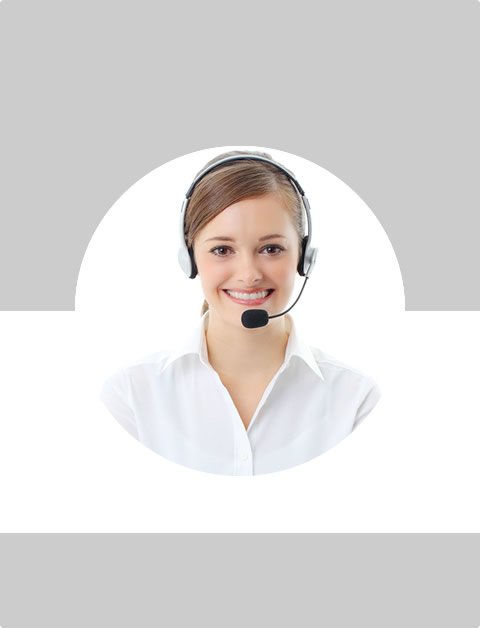 Don't Know What To Do?
Call Now to speak with a Certified Treatment Assesment Counselor who will guide you every step of the way.
This is a free service 100% Confidential
1-877-893-8276
Alcohol Dependence
Alcohol dependence is a disorder related to alcohol addiction and abuse even despite knowledge of the significant adverse effects. Dependence on alcohol is also called alcoholism. Addiction can be both physical and mental. You have a strong craving to drink just to feel okay. There are several criteria used to determine alcohol dependence over a certain period of time. The most common criteria which are mostly combined to determine dependence include but are not limited to at least 3 or more of the following:
Increased tolerance, need to consume more alcohol to get the same effect you had previously.
Consuming alcohol in larger quantities and for longer periods than initially intended.
Narrowing down to drinking of only one type of a brand of alcoholic drink
The desire to reduce on alcohol use which mostly is unsuccessful.
Alcohol withdrawal symptoms such as sweating, anxiety and stomach upset. Which come after a short period of not drinking.
Continued abuse even while knowing the adverse effects
Replacement of other activities such as family time, recreation, occupational pursuits with alcohol
More time is used in recovering and nursing the effects of alcohol.
You avoid the withdrawal symptoms by drinking more alcohol when they start to show.
Compulsion to have a drink no matter what.
Alcohol Abuse
There is a difference between alcohol dependence and alcohol abuse but they are related in that alcohol abuse leads to dependence. Different people could have different or similar symptoms. Abuse includes unhealthy and dangerous drinking habits such as excessive consumption per session, missing important activities such as work or family functions, drunk driving, being unable to stop drinking when you know you should and neglecting relationships. The degree of dependence also varies mainly based on withdrawal and tolerance.
Alcohol dependence can be a chronic disease that is influenced by genes as well as your current life situation. However the factors leading to dependence can be predicted and the symptoms are known. However due to our traditions, day to day life and availability of alcohol during social interactions it may be hard to tell as you start drinking larger quantities more frequently and start slipping towards alcohol dependence. The basic rules of drinking are not more than 4 drinks at any one time and more than 15 a week for men and not more than 3 drinks for women at any one time maximum 12 drinks a week.
Alcohol abusers are able to get help more immediately and with brief interventions such as counselling, education on dangers of drug abuse etc as opposed to those who are alcohol dependant who would require more specialised interventions such as medical treatment, detoxification, professional rehabilitation or group support.
Warning Signs of Alcohol Dependence
Before you get to the alcohol dependence stage, there are some warning signs that can help you to avoid getting to the extreme stages such as the following;
If you drink alone, without company,
If you drink first thing in the morning,
You drink to the point you are intoxicated,
You suffer blackouts and memory loss after a drinking session,
You become aggressive and engage in fights and bar brawls,
You drink in order to deal with stress, emotional problems and other day to day pressures of life,
You drink more regularly like every day, your work or school work suffers,
You regularly feel guilty about your drinking,
The highlight of your day is drinking and you plan everything else around the drink.
Alcohol dependency is a big problem in the world today with alcohol being the most abused drug and being among the top 5 position as the leading cause of deaths in developed countries. It reduces the life expectancy greatly. Children who are raised by alcoholic dependant parents are most likely to turn out to be delinquents, have problems learning and are most likely to be alcoholics themselves.
Adverse Effects
The adverse side effects of alcohol dependency cannot be overstated. The damage done to nearly all body organs is very lethal and can lead to serious permanent damage and ultimately cause death. It also weakens the immune system and the ability of the body to fight off diseases. The diseases associated with alcohol include liver and brain damage, cardiovascular diseases such as hypertension and stroke. Socially, it causes an individual to have a low self-esteem, can lead to depression and serious relationship problems.
Those with alcohol dependency problems can seek help from various self-help groups, rehabilitation centres as well as professional counsellors and have an improved quality of life thereafter. The affected person should also have a strong will and be willing to quit the habit.
Find Top Treatment Facilities Near You
Detoxification
Inpatient / Residential
Private / Executive
Therapeutic Counseling
Effective Results
Call Us Today!
Speak with a Certified Treatment Assesment Counselor who can go over all your treatment options and help you find the right treatment program that fits your needs.
drug-rehabs.org
1-877-893-8276
Discuss Treatment Options!
Our Counselors are available 24 hours a day, 7 days a week to discuss your treatment needs and help you find the right treatment solution.
Call Us Today!
drug-rehabs.org
1-877-893-8276