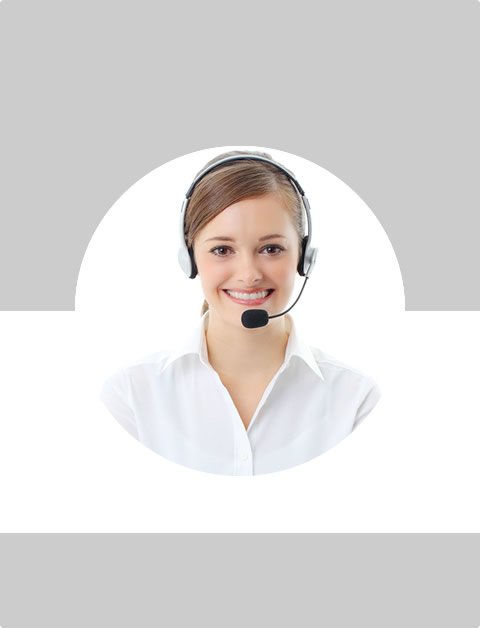 Don't Know What To Do?
Call Now to speak with a Certified Treatment Assesment Counselor who will guide you every step of the way.
This is a free service 100% Confidential
1-877-882-9275
Alcohol Addiction Treatment: What to Expect
The main goal in alcohol addiction treatment is abstinence, and the likelihood of recovery is good for individuals with otherwise good health, social support and motivation. For individuals diagnosed with alcohol dependence or addiction, appropriate treatment is essential to take care of the problem. Treatment usually includes therapy, counseling and alcohol education. Medication may also be included as part of treatment for alcoholism. In addition to dealing with alcohol, a comprehensive treatment program should help you manage problems in your daily life as this will help to prevent dependence on alcohol. However, it is important to understand that recovering from alcohol addiction is a lifelong process that requires commitment.
Denial
One of the greatest problems when dealing with alcohol addiction is the individual's denial that he or she has a problem. In fact, denial is a significant obstacle to alcohol addiction treatment, especially in the early stages of recovery. In addition, most people make excuses and delay the process even after admitting they have a problem. If you are struggling with the decision to stop taking alcohol, you are advised to think about the costs and benefits of the decisions you could make. Once the decision to change has been made, a clear set of goals concerning your drinking habits should be made. For instance, you need to decide whether you want to stop drinking altogether or whether you only want to cut back.
Professional assistance
It is possible to cut back or quit on your own if you are not dependent on alcohol, but most people need help to quit the habit. Professional help should be sought as this could make the treatment safer and quicker than doing it on your own. A treatment program can also help you get through the initial cravings so you can learn to stay sober. In addition, if your doctor determines that you have a serious problem, he or she may recommend that you enter a treatment facility or clinic that deals with alcohol abuse. In such an institution, you will get assistance from a team of psychologists or psychiatrists, counselors, doctors, social workers and nurses.
Detox
Detoxification is a necessary step in alcohol addiction treatment that prepares you for the rest of the process. During detoxification, alcohol is flushed out of your body to help deal with the physical withdrawal symptoms including intense anxiety or feeling sick to your stomach. However, it is worth noting that detox will not help you deal with the mental, social and behavior changes you need to make in order to stay sober. Your need for detox depends on the severity of your withdrawal symptoms. In addition, many people do not need to stay at a clinic during detox; they only check in with their doctor or health professional as required.
Rehabilitation program
Alcohol rehabilitation programs are very effective for helping alcoholics. However, it would be a waste of time to opt for rehabilitation if you intend to go back to drinking or using drugs. Some rehab facilities have their own detoxification programs, but others require you to undergo detox before entering their facilities, which means you will need to be sober before setting foot into the facility. You will probably need about 5 to 7 days to undergo detoxification in a facility that specializes in the withdrawal symptoms associated with alcoholism.
Counseling and therapy
Individual counseling from a trained professional is usually offered as part of alcohol addiction treatment. This is meant to equip you with the skills you need to live your life free of alcohol. Your counselor will also help you identify some of the situations that might trigger your drinking habit so you can avoid them. Group therapy meetings should also be expected, during which you interact with other patients. This can be very helpful as you can easily identify with individuals facing similar challenges to yours.
Aftercare
Typically, a residential alcohol rehabilitation program lasts about one month or more, during which you are confined to a structured environment where alcohol is unavailable. However, you will ultimately have to leave this relatively safe environment. Proper alcohol addiction treatment programs include effective aftercare programs to help you sustain your recovery when you leave the facility. This may include residence at a half-way house, attending Alcoholics Anonymous meetings, regular meetings with your counselor or even intensive outpatient treatment. Eventually, you should be able to adjust to your new lifestyle while avoiding situations that might trigger a relapse.
Find Top Treatment Facilities Near You
Detoxification
Inpatient / Residential
Private / Executive
Therapeutic Counseling
Effective Results
Call Us Today!
Speak with a Certified Treatment Assesment Counselor who can go over all your treatment options and help you find the right treatment program that fits your needs.
drug-rehabs.org
1-877-882-9275
Discuss Treatment Options!
Our Counselors are available 24 hours a day, 7 days a week to discuss your treatment needs and help you find the right treatment solution.
Call Us Today!
drug-rehabs.org
1-877-882-9275