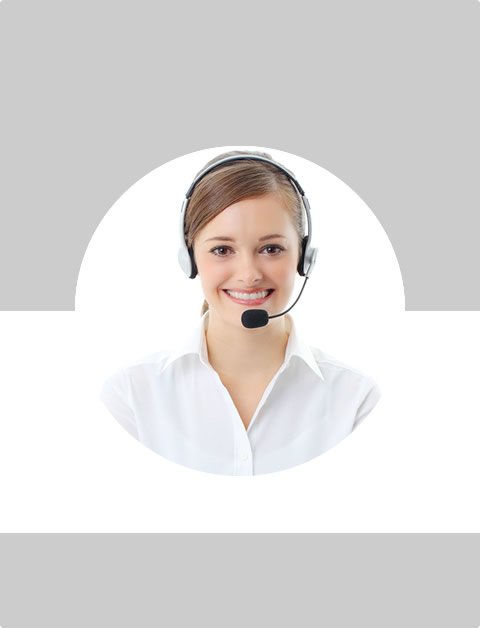 Don't Know What To Do?
Call Now to speak with a Certified Treatment Assesment Counselor who will guide you every step of the way.
This is a free service 100% Confidential
1-877-893-8276
Alcohol Abuse: What You Should Know
Alcohol abuse is a condition that makes a person to continue consuming alcoholic drinks regardless of the negative consequences it brings. At times, alcohol abuse is referred to as alcoholism. However, there is a difference between alcoholism and alcohol abuse. Alcoholism (alcohol dependence) is when a person shows signs of physical addiction to alcoholic drinks. The person's life becomes controlled by alcohol and the person continues to drink despite the mental, physical, and social problems it brings. Alcohol abuse on the other hand, is when an individual's drinking results in problems, but not physical addiction. There are basically two types of alcoholics: those with pleasure seeking and anti-social tendencies, and those who are able to go for long periods without drinking but are unable to stop drinking once they start. Another form of alcohol abuse is binge drinking or getting completely drunk more than twice.
Alcohol abuse can have negative effects on families and result in domestic violence. Children whose parents abuse alcohol have a higher risk of experiencing stress, aggression, alienation, and other negative feelings. Alcohol abuse can have many negative psychological effects like depression and antisocial behaviors and can affect an individual's ability to work, his health, and his interpersonal relationships. An individual who abuses alcohol can fail to fulfill his responsibilities at school, work, and home. The person can drink even in dangerous situations, such as when they are operating a motor vehicle. Abusing alcohol is also linked with suicide. A study conducted showed that older men with a history of drinking and those who suffer from depression are at a higher risk of committing suicide. Abuse of alcohol can eventually lead to alcohol dependence (alcoholism).
What Causes Alcohol Abuse?
Alcohol abuse and alcoholism have no known cause. Research shows that some genes may enhance a person's risk of alcoholism although the specific genes haven't been identified. Alcoholism frequently runs in families but most people's drinking habits are influenced by life's situations and the environment they live in.
How much you drink determines your chances of becoming alcohol dependent. Alcohol plays a role in the lives of many people, and this makes it hard to know when you begin to abuse alcohol.
Some telltale signs that show you may be drinking too much are:
You are a woman who takes more than three alcoholic drinks at a time or more than seven drinks in a single week. A standard drink is 1 glass of wine, 1 mixed drink, or 1 can of beer.
You are a man who takes more than four alcoholic drinks at a time or more than fourteen drinks in one week.
Symptoms of Alcohol abuse
You drink in risky and dangerous situations such as before driving a car or while driving one.
You experience blackouts: You can't recall what happened while you were drinking after you finish drinking.
You have trouble at school or work because of your drinking. You are late to work or don't show up at all.
Your drinking causes legal problems. For instance you are arrested for causing someone harm while you're drunk.
You hurt someone or you get hurt while drinking.
You continue to drink despite having health problems caused or made worse by your drinking such as cirrhosis (liver disease).
Your family members and friends are concerned about your alcohol consumption.
How Drinking Affects You
Alcohol abuse can develop gradually over many years or happen quickly. At first, you may drink just like your friends and family and only during special occasions but gradually increase your consumption. You may drink in order to cope with life's problems or just to feel normal. You may think that you can simply quit whenever you want but this is not the case. Many people who have problems with alcohol can stop drinking for months before they start again. Unless you can keep your drinking under control consistently and avoid falling into unhealthy patterns, you should seek medical help.
Problems Caused By Alcohol Abuse
Prolonged alcohol abuse can harm your liver, heart, brain, and nervous system. It can create health problems or worsen them. Some problems include:
Osteoporosis
Stroke
High blood pressure
Pancreatitis or cirrhosis
Certain types of cancer like breast cancer
Wenicke-Korsakoff syndrome
When you are worried that you or someone close to you may be abusing alcohol, seek medical help. When alcohol abuse is diagnosed and treated early on, recovery is more likely to be successful.
Find Top Treatment Facilities Near You
Detoxification
Inpatient / Residential
Private / Executive
Therapeutic Counseling
Effective Results
Call Us Today!
Speak with a Certified Treatment Assesment Counselor who can go over all your treatment options and help you find the right treatment program that fits your needs.
drug-rehabs.org
1-877-893-8276
Discuss Treatment Options!
Our Counselors are available 24 hours a day, 7 days a week to discuss your treatment needs and help you find the right treatment solution.
Call Us Today!
drug-rehabs.org
1-877-893-8276