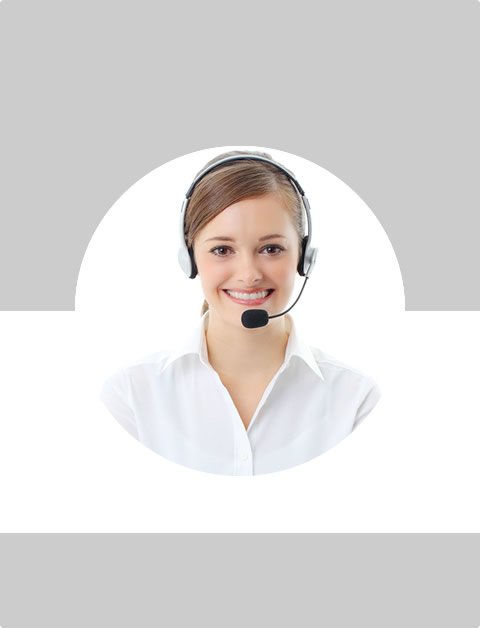 Don't Know What To Do?
Call Now to speak with a Certified Treatment Assesment Counselor who will guide you every step of the way.
This is a free service 100% Confidential
1-877-893-8276
The Disturbing Truth About Adolescents And Meth
As a teenager, encountering peer pressure can be an everyday occurrence. The needs to fit in, and feel as a part of the group, are some of the main reasons that teens give in to peer pressure. This unfortunately, usually means that more and more adolescents from all around the world are being tempted by illegal drugs and alcohol. Their original intentions may be innocent enough, meaning that they expect to try something once as a way of being socially accepted and then that's it, never again. However, the reality is unfortunately much different to how they envisage these things in their heads. Many drugs and illegal substances can be highly addictive, and before they know it, these poor innocent teens may have developed an extremely serious drug addiction problem, all because of the needs to fit in, and be accepted amongst others.
The truth about adolescents and meth
One of the most addictive, readily available, and common drugs that teens are taking is one known as "Meth" (Methamphetamine). Meth is an extremely dangerous and addictive substance that is proving to be more and more popular amongst 18 - 26 year old people.
Meth is a stimulant that is either, snorted, smoked, or even injected in some severe cases. It has been known to produce temporary feelings of euphoria, alertness, raised energy levels, boosted confidence, and even feelings of invincibility.
Unfortunately, meth can be produced or "cooked" as is the street term for making meth, relatively easily and cheaply. Meaning that more and more young adults are trying their hand at "cooking" their very own meth stashes. Sometimes even from their own homes, or garages. The main ingredients for making various forms of meth are unfortunately legal to purchase, and readily available to buy. Finding certain meth recipes is also reasonably simple thanks to the internet.
Because this drug is so cheap, readily available, and reasonably simple to make, the number of people developing long-term addiction problems with the drug is reaching a disturbing all time high.
So how does Meth actually work?
When this meth is injected, smoked, snorted, or ingested, it works by releasing the neurotransmitter to your brain, known as "dopamine". Dopamine is the chemical found in your brain that is responsible for happy, euphoric, and joyous feelings. When you snort meth, the high that is produced lasts for a significantly longer time, but is less intense than different ways of taking the drug. Smoking meth has been known to produce an intense sensation, that begins almost immediately. Abusing meth and using it regularly, means that the dopamine receptors in your brain actually decrease. This means that the person using meth needs much higher doses in order to help re-create the euphoric feelings and pleasure they experienced the first time they took the drug.
What happens when meth users are high?
When these young adults have taken the meth in its various forms, they typically become extremely energetic, anxious, talkative, and even sometimes, unstable and unpredictable.
What are some of the side effects?
As meth is a very powerful and potent substance, the number of side effects associated with the drug, are worrying to say the very least. When the drug is in the user's system, it can cause an increase in heart rate and blood pressure, as well as metabolism. When the substance is used in high dosages, or by somebody who is particular sensitive to it, meth has been known to cause strokes, heart attacks, cardiac arrests, respiratory arrest, and sometimes even death. When used for prolonged periods over time, meth has been known to cause violent behaviour, confusion, insomnia, paranoia, anxiety, hallucinations, delusional behaviour, and many more extremely nasty side effects indeed.
How to address these meth problems
As stated before, the truth about adolescents and meth is an ugly one to say the very least. More and more teens are falling prey to this vicious drug's clutches and are slowly watching their lives spiral out of control down to an abyss of nothingness. There are a number of facilities and treatments on the market, all designed to help meth addicts beat their addiction and get their lives back in order. Rehab, counselling, support groups, prescribed drugs and medicines, and time. These are just some of the tried and tested methods that have proved to be effective when helping people reclaim their lives after previously being addicted to meth.
Remember, the treatments listed above have been proven to work, and if a person is serious about beating their addictions, then they can, and will, soon find themselves on the road to recovery. Meth is a terrible drug that is destroying young adolescents' lives before they have even had chance to fully live them. Don't become another statistic, when it comes to meth just say NO!
Find Top Treatment Facilities Near You
Detoxification
Inpatient / Residential
Private / Executive
Therapeutic Counseling
Effective Results
Call Us Today!
Speak with a Certified Treatment Assesment Counselor who can go over all your treatment options and help you find the right treatment program that fits your needs.
drug-rehabs.org
1-877-893-8276
Discuss Treatment Options!
Our Counselors are available 24 hours a day, 7 days a week to discuss your treatment needs and help you find the right treatment solution.
Call Us Today!
drug-rehabs.org
1-877-893-8276