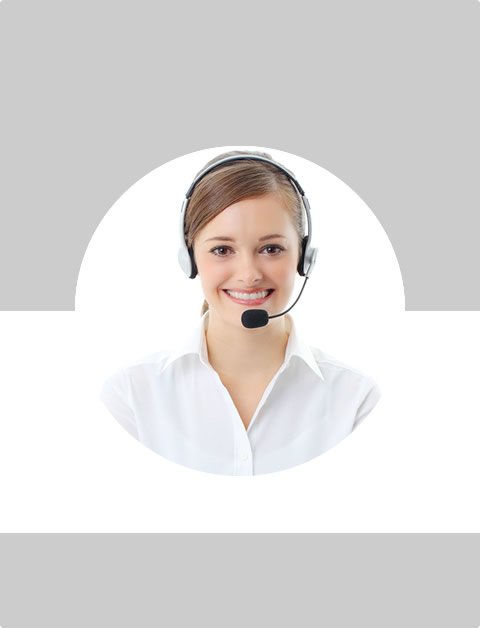 Don't Know What To Do?
Call Now to speak with a Certified Treatment Assesment Counselor who will guide you every step of the way.
This is a free service 100% Confidential
1-877-893-8276
Addiction Recovery Programs
12 Steps Toward Recovery.
Since 1935, alcoholics have sought help at Alcoholics Anonymous (AA). A grassroots network, AA advances the concept that alcoholism is a lifelong illness that can only be changed through abstinence. AA members adopt a daily recovery approach based on anonymous self-help meetings. The confidentiality and support offered in AA meetings began as part of the movement's Twelve Traditions—the origin of today's 12-Step recovery program endorsed by the Alcoholics Anonymous International Convention in 1950. AA's 12-Steps offer guidance in maintaining a healthy lifestyle throughout the recovery process. AA was the first in a group of 12-Step recovery models that also includes Narcotics Anonymous, Gamblers Anonymous and Overeaters Anonymous. AA is self-governed, and each group is free to develop its own schedule and meeting style. AA is also self-supporting and declines any outside contributions. While members are not required to pay fees, contributions are solicited from attendees. AA has more than 2 million members throughout the world. Families and teenagers whose lives are affected by a family member's alcoholism may attend Al-Anon Family Groups or Alateen sessions.
The Road to Recovery
In 1982, after her own struggle with alcoholism, Betty Ford established a recovery center for individuals with alcohol and other drug problems. The Betty Ford Center in Rancho Mirage, California offers inpatient and outpatient treatment, as well as child and family programs. Treatment components include individual counseling, lectures, films and group therapy based on the 12-steps of Alcoholics Anonymous. Treatment teams include medical professionals, therapists and nutritional specialists. Following graduation from inpatient care, patients are encouraged to stay clean and sober by participating in 12-step meetings, an aftercare program and alumni renewal meetings and reunions. With 47 chapters in the United States, Europe and Pacific areas, members can regularly attend meetings with other Betty Ford Center graduates. Since the Center was established in 1982, more than 36,500 patients have received treatment. Each year, the Center awards $1 million in patient scholarships.
A Step in the Right Direction
In 1949, the Hazelden Foundation was established to treat adults with alcohol and other drug problems. Treatment services take place at Hazelden's 488-acre campus in Center City, Minnesota. The Alcoholics Anonymous 12-step philosophy is an integral part of Hazelden's treatment approach. Upon program completion, professional staff including psychologists, certified counselors, nurses and case managers help clients access local resources as well as Hazelden alumni as part of their continuing care. Other services include a Women and Children's Recovery Community and a mental health program, as well as centers for renewal, recreation and education. The University of Minnesota Department of Psychiatry completed a study of 1,083 clients admitted between 1989 and 1991. One year after treatment, 53 percent of Hazelden clients remained abstinent, and an additional 35 percent had reduced their alcohol and other drug use. In addition, up to 80 percent had improved relationships with friends and family and reported better job performance.
Just What the Doctor Ordered
In the past several years, research on pharmacological treatments for alcohol dependence has evolved substantially. U.S. clinical trials of naltrexone and nalmefene, and European studies of acamprosate, have found that combining medication with outpatient therapy reduces relapse, heavy drinking and alcohol cravings. A pilot study in Washington State found naltrexone to be an effective addition to traditional treatment of alcohol dependence. Naltrexone decreased the craving for alcohol among 72 percent of participants and helped maintain total abstinence for 50 percent of patients. In addition, 72 percent of patients who did resume drinking while taking naltrexone drank less than they did before starting the medication. Naltrexone also reduced use of other drugs. These results prompted the State Medical Assistance Administration to authorize use of naltrexone in state-certified substance abuse treatment programs.
Screening for Alcohol
The first National Alcohol Screening Day (NASD), a program of the National Mental Illness Screening Project (NMISP) and the National Institute on Alcohol Abuse and Alcoholism, took place in April 1999. The goal of NASD is to boost public awareness of alcohol problems, and refer individuals with these problems to treatment. At NASD sites, individuals can be screened for alcohol problems through the Alcohol Use Disorders Identification Test (AUDIT), a written screening tool developed by the World Health Organization. Educational presentations, brochures, videos and posters help participants learn to recognize alcohol problems and how to find help. NASD is a free, anonymous program. In its first year, over 1,700 sites, including 500 colleges, participated in NASD. Out of the 30,000 people screened for alcohol problems, 29 percent from college sites and 38 percent from other sites were referred for treatment. The next NASD will be held in April 2000. Funding for NASD is provided by NIAAA, the American Psychiatric Foundation and Charter Behavioral Health Systems.
Find Top Treatment Facilities Near You
Detoxification
Inpatient / Residential
Private / Executive
Therapeutic Counseling
Effective Results
Call Us Today!
Speak with a Certified Treatment Assesment Counselor who can go over all your treatment options and help you find the right treatment program that fits your needs.
drug-rehabs.org
1-877-893-8276
Discuss Treatment Options!
Our Counselors are available 24 hours a day, 7 days a week to discuss your treatment needs and help you find the right treatment solution.
Call Us Today!
drug-rehabs.org
1-877-893-8276