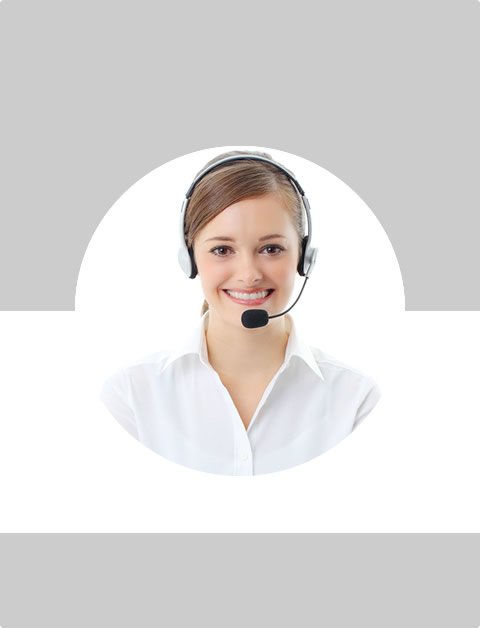 Don't Know What To Do?
Call Now to speak with a Certified Treatment Assesment Counselor who will guide you every step of the way.
This is a free service 100% Confidential
1-855-350-3330
How Does Addiction Behavioral Therapy Work?
People who abuse drugs or alcohol often do so as a way of coping with experiences, memories or events that overwhelm them emotionally. They rely on the immediate gratification of the drugs as opposed to facing the issue at hand. Addiction behavioral therapy has been proven to be helpful in treating drug addiction and alcoholism, especially when included as part of a comprehensive recovery program.
Essentially, this short-term therapeutic approach is meant to help people who are dependent on drugs become abstinent. Behavioral therapy explores the conflict that exists between what you want to do and what you actually do. For instance, addicts often want to change their behavior and may genuinely recognize the need to quit taking drugs or drinking, but they find it extremely difficult to do so.
Goals
One of the goals of addiction behavioral therapy is to teach individuals to recognize the situations that expose them to alcohol or drug abuse. Additionally, the therapy helps engage individuals in their own drug abuse treatment by providing incentives that encourage them to remain abstinent, change their behaviors and attitudes related to drug use and teach them life skills so they can deal with stressful circumstances and environmental factors that could potentially trigger intense craving for drugs. As a result, the person is able to avoid such situations if possible or cope with them in a healthy way.
Cognitive behavioral therapy
In cognitive behavioral therapy, the same learning processes a person underwent to develop the dependence are now used to help him or her become abstinent. This is based on the idea that people's feelings and behavior are influenced by their thoughts rather than their circumstances. As such, while you may be unable to change your circumstances, it is possible to change how you feel and behave. For instance, addictive behaviors such as excessive drinking of drug abuse are caused by inaccurate thoughts and negative feelings and changing such thought could help eliminate the addiction.
Testing beliefs
During therapy sessions, a patient may be encouraged to perform experiments to test his or her beliefs. With the help of his or her therapist, the patient explores the consequences of continued alcohol and drug abuse - positive or negative. By recognizing and changing their negative thoughts, patients are in a better position to deal with their addiction. In addition, this type of therapy includes learning strategies largely meant to develop self-control. The patient is also taught to anticipate likely problems and identify effective coping strategies.
Skills training
Skills training is also included as part of cognitive behavioral therapy. Patients adopt new healthy habits to replace the use of substances. For instance, instead of turning to alcohol after a bad day, patients are encouraged to exercise or engage in another hobby of their choice. Assignments are given in which the patient is required to identify alternate ways to work through his or her daily challenges. The skills acquired through cognitive behavioral therapy remain even after treatment is complete. This holistic approach is meant to provide an alternative to medication as a remedy for addiction.
Professional therapy
Addiction behavioral treatment is usually offered in rehabilitation centers. At the beginning, the therapist specializing in addiction recovery helps his or her patient set achievable short-term goals as a way of empowering the individual. Once sobriety has been achieved, healthy and adaptive skill are taught and developed so the patient can begin to explore the factors that led to his or her addiction. Long-term goals can then be set, including rebuilding damaged relationships, taking responsibility for their actions and dealing with guilt.
Individual attention
Ideally, professional therapists should provide individual attention to the addicts so they feel safe and secure. Another aim of such therapy is to reduce the emotional and physical dependence the person has on drugs in addition to developing a strong system of internal controls. However, particular treatment sessions will vary for different patients based on their medical history and needs. Ultimately, the patient should be equipped to handle difficult situations without depending on alcohol or drugs.
Addiction behavioral therapy could also include support groups and family therapy in which the individual interacts with other addicts or his or her family members. It is important to understand that like any other disorder, drug addiction can be treated. Treatment that is tailored to an individual's needs could be very effective in helping the person live a normal, productive life.
Find Top Treatment Facilities Near You
Detoxification
Inpatient / Residential
Private / Executive
Therapeutic Counseling
Effective Results
Call Us Today!
Speak with a Certified Treatment Assesment Counselor who can go over all your treatment options and help you find the right treatment program that fits your needs.
drug-rehabs.org
1-855-350-3330
Discuss Treatment Options!
Our Counselors are available 24 hours a day, 7 days a week to discuss your treatment needs and help you find the right treatment solution.
Call Us Today!
drug-rehabs.org
1-855-350-3330