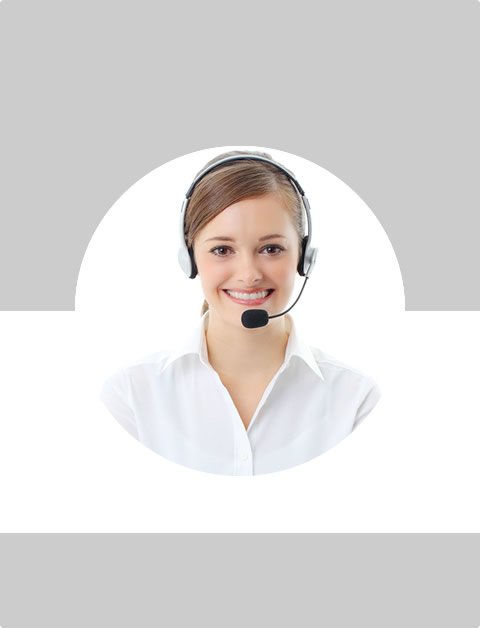 Don't Know What To Do?
Call Now to speak with a Certified Treatment Assesment Counselor who will guide you every step of the way.
This is a free service 100% Confidential
1-877-893-8276
About Teen Drug Addiction
Teens are exposed to drugs and alcohol on a consistent basis and the pressure to experiment with drugs and binge drink are an unfortunate reality for many youth. Illicit drugs, prescription drugs and alcohol are readily available in society today, and most teens that use these substances can get them very easily from friends, acquaintances and even their own household. For a parent, it can be difficult to tell if your teen is using drugs or alcohol. It can also be difficult to admit that there is a problem, because it is much easier to be in denial about teen drug addiction. A parent might explain away certain signs of teen drug addiction as typical youthful behavior. What parent wants to admit that their teen has a drug or alcohol problem? Until parents are willing to confront teen drug addiction and address the problem, their teen is at risk of serious social and health consequences and could possibly be setting the tone for a life of addiction instead of a life of success.
A substantial percent of teens will at some point have a drink, smoke a cigarette, or experiment with drugs. Most teens will even admit certain things to their parents about this, but won't admit to a full blown drug problem for fear getting into trouble. This is why parents must not be naive, and brush off signs of teen drug addiction. If a teen has been around any kind of drug, they are being exposed to other drugs for which they can have easy access. If a teen is drinking and smoking marijuana, which may appear to be innocent and typical teen behavior, they are most certainly in a position to use other drugs. Marijuana in and of itself can set a young mind at risk of failure in their studies and in life, which can compromise their future.
Teen Drug Addiction
To highlight the problem of teen drug addiction, we'll cover some facts and statistics which have been gathered by reliable government funded studies on the subject. Statistics show that marijuana is the drug of choice for 8th, 10th, and 12th graders and approximately a third of high school students have used the drug. In fact, the use of marijuana is more common than cigarette smoking among youth today, with over 20% of high school students reporting regular use. Most likely due to the current social trends and pop culture idea that marijuana is harmless, fewer teens are viewing regular marijuana use as a "great risk", which will very likely increase the rates of marijuana use and be a problem for many years to come.
Like the current trend among adults in the U.S., teen drug addiction is trending toward abuse of over-the-counter and prescription drugs. Prescription and over-the-counter drugs are currently the second most abused drugs, just behind marijuana, among high school seniors. Rates of abuse of the powerful opioid narcotic OxyContin for example, which can cause effects similar to heroin, have been consistently high for several years and has actually increased among 10th graders over the past 5 years. Stimulant over-the-counter and prescription drugs see similar rates of abuse, and stimulant prescription drugs such as Adderall, which is prescribed to treat ADHD and ADD are commonly abused among teens. Parents must be on alert, because most teens report getting the prescription drugs they are abusing from their parent's medicine cabinets. Most teens actually don't consider these types of drugs to be drugs of abuse, simply because they aren't illegal. This doesn't mean they are safe to abuse however, and teens who abuse these drugs are putting themselves at risk of dependence, addiction and the resulting consequences.
Teen Alcohol Abuse
As discussed earlier, alcohol is not a benign substance, and should not be considered an innocent drug of abuse because it most certainly is not. Studies show that 75% of teens have used alcohol at some point, and 26% have binged recently. In fact, there are 7 million binge drinking Americans who are between the ages of 12 and 20, a problem of epidemic proportions. Most teens say that they get alcohol from their own home, or the home of a friend. So this is a problem that can be monitored and stopped by parents who know what to look out for. To not monitor and address teen alcoholism can prove fatal, as alcohol kills 6 and a half times more teenagers than all other illicit drugs, and motor vehicle crashes as a result of alcohol intoxication is the leading cause of death among teens and young adults. One should also consider the risky sexual behavior that a teen under the influence of alcohol may choose or not choose to become involved in, which could ultimately lead to teen pregnancy or a sexually transmitted disease.
It can be hard to have the conversation with your teen if you suspect a problem, but it is important for parents to be vigilant and address teen drug addiction before it has reached a crisis point. If a parent fails to address an issue with teen drug addiction immediately, the problem may ultimately get worse and the young teen's life and future could be at risk. A good rule of thumb is to not hesitate to investigate any warning signs, such as serious changes in mood, behavior and school performance for example, and immediately confront your teen as needed. Keep a good clean line of communication open at all times, so that your teen feels comfortable communicating any issues and problems. It is important not to make it impossible for your teen to tell you the truth, but to have a good understanding about substance abuse and any help you can offer your child.
Teen Drug Treatment
Your child may be more willing to discuss their teen drug addiction issues with an actual professional, and there are counsellors and therapists trained to help teens address these issues. There are actual teen drug rehab programs as well, and these programs are geared to treat youth struggling with addiction. Most of these programs can be conducted on either an inpatient or outpatient basis, but most teens will benefit more from an inpatient program where they can fully focus on recovery and steer clear of any negative influences.
Find Top Treatment Facilities Near You
Detoxification
Inpatient / Residential
Private / Executive
Therapeutic Counseling
Effective Results
Call Us Today!
Speak with a Certified Treatment Assesment Counselor who can go over all your treatment options and help you find the right treatment program that fits your needs.
drug-rehabs.org
1-877-893-8276
Discuss Treatment Options!
Our Counselors are available 24 hours a day, 7 days a week to discuss your treatment needs and help you find the right treatment solution.
Call Us Today!
drug-rehabs.org
1-877-893-8276