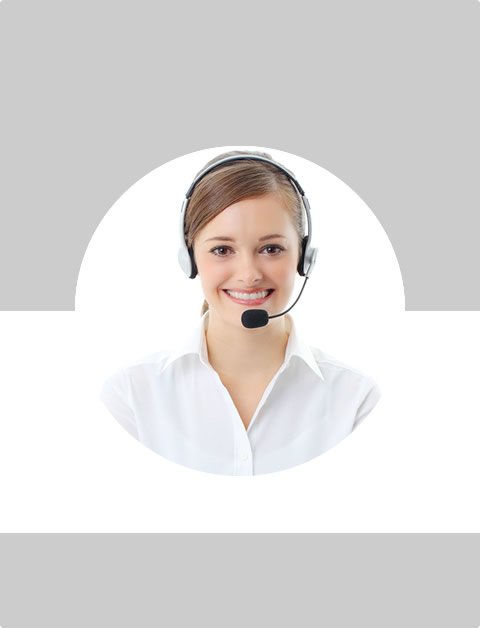 Don't Know What To Do?
Call Now to speak with a Certified Treatment Assesment Counselor who will guide you every step of the way.
This is a free service 100% Confidential
1-877-893-8276
About Lortab
Lortab is a drug that is combined with other ingredients such as Acetaminophen and is classified as a narcotic pain reliever; it is most commonly prescribed in pill form for the treatment of moderate to severe pain, but the active ingredient, Hydrocodone is often prescribed in syrup form for cough relief. Because of the high potential for abuse, Lortab has been classified as a Schedule lll controlled substance, which is only available by prescription in the United States.
Lortab can be purchased easily, without having a prescription, with just a click of a computer mouse; cyber pharmacies that offer pain medication is not only easy to find, but are often relatively inexpensive. Drug dealers will often make online purchases of Lortab on a regular basis, and sell the pills on the street for up to ten times as much as it has cost them to get the drug delivered to their front door. Entering the words "buy Lortab online" is likely to lead to hundreds of hits, when utilizing any of the most popular online search engines.
Lortab Side Effects
Lortab has a number of side effects that may include, but are not limited to: dizziness, drowsiness, nausea, which is sometimes accompanied by vomiting, constipation, mental clouding, trouble breathing, anxiety, blurry vision, sluggishness, skin rashes and irregular heartbeat, just to name a few of the more common, but less serious side effects. Lortab use can often have a negative impact on an user's central nervous system and can create a state of anxiety and fearfulness in the person; additionally, severe respiratory problems have commonly been reported to occur with the use of Lortab. The most serious, but less common side effects of Lortab, may include, but are not limited to: potential kidney failure, serious gastrointestinal problems, and the possible loss of hearing.
Lortab, when used in combination with alcohol and various other drugs, such as benzodiazepines, antihistamines, and barbiturates could lead to potentially fatal respiratory problems. Another potentially deadly side effect of Lortab is related to the acetaminophen that is combined with hydrocodone to make up this liberally prescribed pain medication; it has been reported that taking just over 4,000 milligrams of acetaminophen, which is approximately eight Lortab, has the potential to cause permanent liver damage, irreversible respiratory problems, or heart failure.
Lortab Addiction
Lortab addiction occurs when the opiate receptors in the brain that are reported to be stimulated by the hydrocodone begin to rely on presence of the drug; although the exact mechanism that is related to this action is still not fully understood by researchers, studies have indicated that the use of Lortab often creates a sensation of relaxation and a feeling of wellness; additionally, the person who takes the drug will also experience a significant reduction in relation to any level of pain in the body. Although Lortab has commonly been reported to be a highly addictive drug, most of the individuals who develop a dependence on this medication will start out using the drug as prescribed for legitimate injuries. People who take Lortab regularly will begin to develop a tolerance to the drug, which means that they will eventually have to take higher doses of this pain medication to be able to effectively manage their chronic or acute pain; the length of time that it takes to build a tolerance to Lortab has been reported to vary widely from person to person.
Lortab addiction will generally develop over a span of time in individuals who are taking the prescription medication in order to control pain; unfortunately, a physical addiction to Lortab could potentially develop within as little as just a few days of regular use in some individuals, although it is much more common for this to occur within a span of several weeks. A psychological addiction to Lortab is reported to develop when the user feels that they will not be able to deal with their acute or chronic pain without the regular use of this pain medication.
Some of the signs of a Lortab addiction problem may include, but are not limited to: taking this medication with a prescription or taking Lortab in higher or more frequent doses than have been prescribed by a licensed physician or medical clinician, or altering a prescription in an attempt to get a greater number of the pain pills. It is at this point that an individual and their loved ones will need to reach out for the immediate assistance of a quality drug rehab program in order to finally be free from their Lortab addiction.
Lortab Withdrawal
Lortab withdrawal requires the aid of a quality drug treatment program; the detox specialists that are on staff at the drug rehab center will be able to help to greatly reduce many of the painful and often debilitating symptoms that are so commonly related to the Lortab detox process. When an individual is going through the Lortab detoxification process, they will often begin to experience painful and sometimes debilitating drug withdrawal symptoms; these could include symptoms such as involuntary leg movements, increased heart rate, extreme anxiety, a disturbance in sleep patterns or being unable to sleep, profuse sweating, vomiting, diarrhea, runny nose, fever, chills, sneezing, goose bumps, rigid muscles, and experiencing extremely intense cravings for the drug. Because of the intense nature of some of these Lortab withdrawal symptoms, a person who is withdrawing from this medication should only do so under the watchful eye of caring professionals at a quality drug rehab facility.
Lortab Overdose
A Lortab overdose can occur when an user takes more of the powerful drug than the body is able to readily process; an event such as this could lead to severe respiratory depression and could potentially be deadly. The most common symptoms of a Lortab overdose may include, but are not necessarily limited to: extreme drowsiness, slowed heartbeat, low blood pressure, clamminess, bluish colored nails and skin, vomiting, chills, pinpoint pupils, labored breathing which is shallow, muscles spasms and coma.
Lortab Drug Rehab
Professional drug treatment at a quality drug rehab center is the best possible solution for a person who has become addicted to Lortab. Because the chronic long-term use of this powerful hydrocodone-based drug can cause serious damage to the user's health and well-being, it is wise for an addicts loved ones to locate and secure quality drug treatment, at the first hint of a Lortab addiction problem.
Find Top Treatment Facilities Near You
Detoxification
Inpatient / Residential
Private / Executive
Therapeutic Counseling
Effective Results
Call Us Today!
Speak with a Certified Treatment Assesment Counselor who can go over all your treatment options and help you find the right treatment program that fits your needs.
drug-rehabs.org
1-877-893-8276
Discuss Treatment Options!
Our Counselors are available 24 hours a day, 7 days a week to discuss your treatment needs and help you find the right treatment solution.
Call Us Today!
drug-rehabs.org
1-877-893-8276