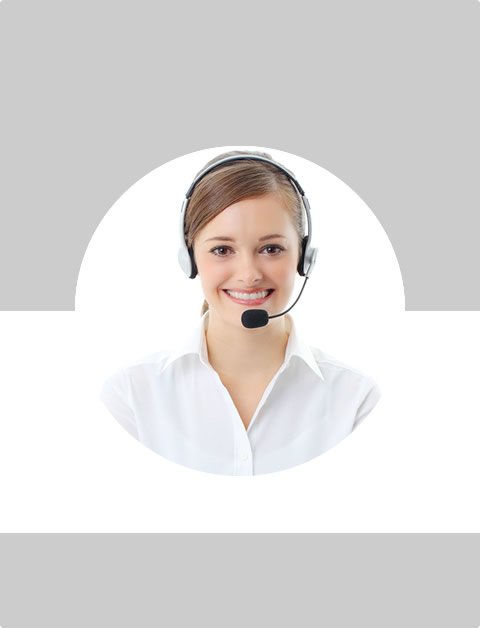 Don't Know What To Do?
Call Now to speak with a Certified Treatment Assesment Counselor who will guide you every step of the way.
This is a free service 100% Confidential
1-877-893-8276
About Intervention
An intervention is a process whereby family, loved ones, friends and even coworkers intervene on behalf of an individual who is struggling with drug addiction to offer them help and support and get them into treatment right away. An intervention is commonly held when an individual's drug use has reached a crisis point and those closest to the addicted individual are at wit's end about what to do about it. An intervention can most certainly be conducted well before this point however, and intervention participants are encouraged to hold an intervention at any point where it is definite that their loved one is indeed abusing drugs. As a matter of fact, the idea that the addicted individual needs to be at "rock bottom" in order to accept help or see that there needs to be some definite changes made in their life is a myth. The sooner an addicted individual is gotten into treatment, either on one's own accord or as a result of an intervention, the better off they will be in the long run.
The reason why an intervention works and why it is sometimes necessary is due to the way drugs can affect decision making and behavior. Drugs become the driving force in the addicted individual's life, and to stop and think about how this is destroying their life and the lives of others is not only the lowest priority for the addict, but admitting that they are guilty of something. An addicted individual commonly uses manipulation to get others to feel that they are responsible for their drug use, to make what they're doing seem ok and justify the destruction they are creating. To admit that they were fully responsible for their drug use would mean that they would have to be wrong. An intervention puts the responsibility back in their corner where it belongs, and also offers a way to do something about it.
The Intervention Process
The intervention process is a very straightforward one, and is very simple to plan and organize. It is recommended that those holding the intervention elicit the help of a professional drug abuse interventionist who has experience and has had success in getting addicted individuals into treatment. A professional interventionist will know which drug rehab program the addicted individual should participate in, and will recommend a program which would best suit the addicted individual's needs. Choosing the right drug rehab program is a very important step of the intervention process, and all preparations should be made immediately once a drug rehab program is chosen so that the individual can leave for treatment right away when they accept help. All logistics should be taken care of and all objections anticipated well ahead of time, so that the individual can go straight from the intervention to treatment.
The interventionist will guide the drug abuse intervention participants each step of the process, from choosing the correct location for the intervention to how the intervention will actually take place and be run. All intervention participants will be encouraged to become knowledgeable about drug addiction and its effects and consequences, and also gain a better understanding of what to expect from treatment. While all involved can have the high expectations for the outcome of the intervention and treatment results, this is all dependent on the addict. Intervention participants need to consider that treating drug addiction comes with both challenges and rewards and there will be bumps in the road. This is not to discourage family and loved ones, just to give everyone involved an understanding of how the process works and what to expect.
At the intervention, participants will have a chance to read a letter which has been prepared by each to address how the addicted individual's actions and behavior have affected their lives and the life of the individual confronting the addict. As we all know, drug addiction can very easily destroy relationships and entire families. So it is important that the addict know exactly how this has impacted the addict directly, and everyone else's life and their relationship with the addict. For this to be effective, it can't be communicated with anger or hostility. While most intervention participants will most certainly feel all sorts of emotions during the intervention, the intervention itself isn't the right forum to express these emotions unless it will benefit the intervention and get the addict into treatment. Keep in mind, the ultimate and only goal is to get the addicted individual in treatment.
At the conclusion of each letter that will be read at the intervention, each participant should ask the addicted individual if they will accept help and leave for treatment immediately. At the conclusion of the intervention, if not already gone covered, the addicted individual can be educated about what type of treatment is being offered and how this will help them overcome addiction. The addicted individual will most likely accept this help, and every effort should be made to get them out the door immediately to get them started right away. It is very important that the addicted individual not be allowed to hesitate in leaving for treatment right away, as any time spent thinking about this decision instead of going through the motions to arrive at the drug rehab facility could sabotage all efforts and the individual could have second thoughts and not go.
Intervention and Treatment
Someone who has not experienced addiction personally may not understand why an addicted individual might not accept the help that is offered at an intervention, but sadly this is sometimes the case. If they do not accept, interventions participants will be encouraged to set rules, boundaries and consequences for the addict who will not go to treatment, so that they are no longer enabling the addict or allowing the addict's behavior to negatively impact the lives of other. These consequences must be set into action immediately and have an impact, so that it is clear to the addicted individual that treatment is the best option. Even though it may be difficult to enforce them, this is actually sometimes what gets an addict to eventually go to treatment.
Find Top Treatment Facilities Near You
Detoxification
Inpatient / Residential
Private / Executive
Therapeutic Counseling
Effective Results
Call Us Today!
Speak with a Certified Treatment Assesment Counselor who can go over all your treatment options and help you find the right treatment program that fits your needs.
drug-rehabs.org
1-877-893-8276
Discuss Treatment Options!
Our Counselors are available 24 hours a day, 7 days a week to discuss your treatment needs and help you find the right treatment solution.
Call Us Today!
drug-rehabs.org
1-877-893-8276