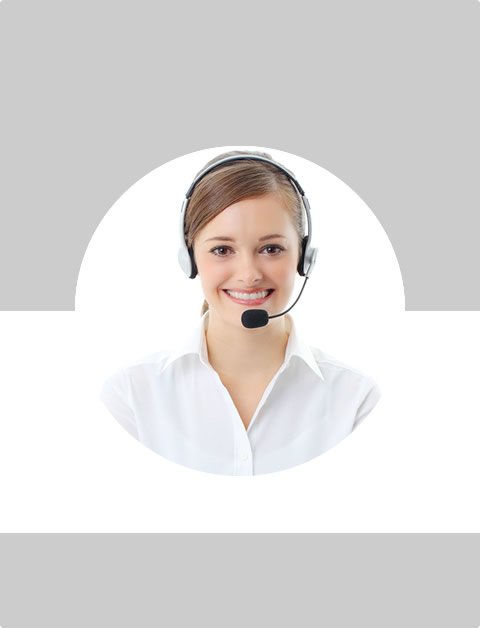 Don't Know What To Do?
Call Now to speak with a Certified Treatment Assesment Counselor who will guide you every step of the way.
This is a free service 100% Confidential
1-877-893-8276
About Drug Rehab
If drug or alcohol addiction has affected your life in some way, either personally or if someone you know is dealing with an addiction issue, you understand how destructive drugs and alcohol can be. There are drug rehab options available which can treat all types of addiction, so it is not necessary to struggle with addiction or watch someone else struggle and potentially die because of drugs or alcohol. If you are struggling with addiction or know someone who is, it is vital to have the facts and information regarding which drug rehab options are available. This way, one can make an educated decision regarding which drug rehab to choose from when the times comes to enter a treatment program.
Drug Rehab Options
There are a number of drug rehab options, so it can be a bit of a challenge deciding which option is best when the time comes to seek treatment. One drug rehab may work miracles for one person, but do very little to help someone else. One of the reasons drug rehabs programs vary is because of the varying needs of individuals who are seeking treatment at a drug rehab. For example, some individuals would prefer to take part in an out-patient drug rehab. While another person might need a more intense course of treatment, and need to participate in an in-patient drug rehab. There are short-term options which are rather brief drug rehab programs which can take up to 30 days, or more long-term drug rehab programs which can take several months or even a year or longer. This too is an important factor in whether or not the individual will really sort out their addiction issues, or whether or not they will relapse in the future. So while a short-term drug rehab may seem like a fast track and more convenient, it isn't necessarily going to be the most effective drug rehab.
There are also medication assisted drug rehabs, which offer a course of treatment that entails the use of medication which may aid in some types of drug detox, including rapid detox which is utilized to put someone who is an opiate addict in a twilight state while they get through withdrawal symptoms. Many opiate addicted individuals make the mistake of not continuing on with further drug rehab treatment to address psychological and emotional issues at the root of their opiate addiction, and most will soon relapse. Another example is maintenance treatment, such as methadone or buprenorphine maintenance which is used to address heroin and other opiate addiction. This treatment option does very little to resolve addiction however, as the individual will be on methadone or buprenorphine for many months or even years years. So this too is an example of one of the choices an individual will need to make when choosing the right drug rehab.
When deciding on whether one should take part in an in-patient or out-patient drug rehab, one should consider all of the factors involved. For example, it is very likely that there are several factors which got the addicted individual involved with drugs and alcohol to such a point that they required treatment in the first place. It is different for everyone, but there may be a certain influence in the individual's life that introduced them to drugs or that they abuse drugs or alcohol with. It wouldn't make sense to spend time treating addiction, just to have the individuals go directly back into an environment on a daily basis where negative influence will inevitably be. This ultimately puts the addicted individual, who is trying to get help and end addiction, in a no-win situation. This is just one example of why an out-patient program in effect would be a very ineffective drug rehab program for most addicts. In this situation, the addicted individual would most likely lose any gains experienced in treatment and quickly relapse. Because of this and other important aspects of a treatment atmosphere, in-patient treatment is considered the most effective drug rehab and one that should be on the top of one's list when deciding on a drug rehab program.
Choosing The Right Drug Rehab
Another important thing to consider is the time that it will take to get down to the root of addiction issues, and how long is long enough to ensure the addicted individual is fully rehabilitated. As covered earlier, there are short-term and long-term drug rehabs. A short-term drug rehab program which typically takes up to 30 days is only going to scratch the surface of what got the individual in the position to require drug rehab in the first place. Addiction issues can be extremely deep-rooted psychological issues, and can take months to fully address is counseling and therapy. This is why it is so important that an addicted individual who has struggled with long term addiction considers a more long-term drug rehab. Long-term drug rehabs programs vary as well, but most will require an in-patient or residential stay at the drug rehab facility for anywhere from a 90 days to a year. While participating in a long-term drug rehab program is not a guarantee that the individuals will stay off of drugs forever, and many individuals will require extensive aftercare programs, it is a much more effective drug rehab option which has proven long-term success rates.
Addressing the physical symptoms of addiction and discovering and addressing core psychological and emotional addiction issues takes a considerable amount of time and focus. It can be a challenge for everyone involved, including the treatment professionals who are treating the individual in the drug rehab program. Recovering from addiction takes patience and understanding by everyone involved. While it will be difficult at first and a challenge all along the way, professional drug treatment counselors understand this and are prepared to help addicted individuals overcome any obstacles on their path to becoming fully rehabilitated. Choosing the correct drug rehab program will ensure that the individual seeking treatment receives the most effective treatment possible and experiences the most lasting results.
Find Top Treatment Facilities Near You
Detoxification
Inpatient / Residential
Private / Executive
Therapeutic Counseling
Effective Results
Call Us Today!
Speak with a Certified Treatment Assesment Counselor who can go over all your treatment options and help you find the right treatment program that fits your needs.
drug-rehabs.org
1-877-893-8276
Discuss Treatment Options!
Our Counselors are available 24 hours a day, 7 days a week to discuss your treatment needs and help you find the right treatment solution.
Call Us Today!
drug-rehabs.org
1-877-893-8276