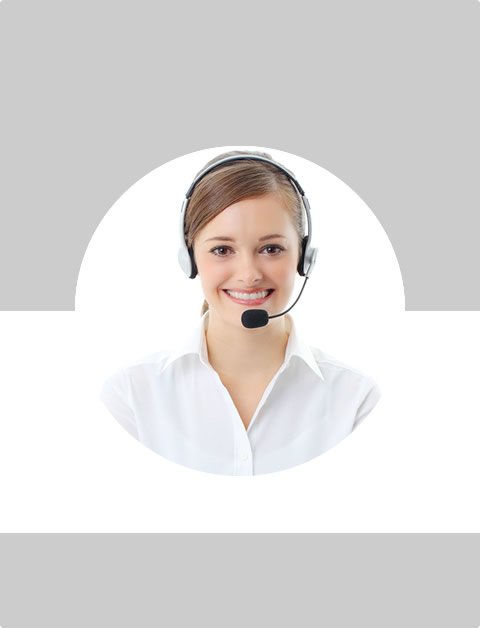 Don't Know What To Do?
Call Now to speak with a Certified Treatment Assesment Counselor who will guide you every step of the way.
This is a free service 100% Confidential
1-877-893-8276
About Ambien
Ambien (Zolpidem) is a prescription medication that is widely prescribed to treat moderate to severe cases of insomnia; Ambien has currently been reported to be the number one sleep aid that is currently being prescribed by healthcare providers across the U.S. Zolpidem, which is classified as a sedative hypnotic, is reported to be the active ingredient in Ambien. This liberally prescribed sleep medication is taken orally in tablet form or as a sublingual tablet that is dissolved under the tongue; additionally, Zolpidem is now offered as an oral spray, which is administered by mouth. Within the past several years, the makers of Ambien have also released an extended version of Zolpidem, and marketed it under the name Ambien CR. This prescription sleep aid was originally developed to be used for a period that is no longer than six to eight weeks, although many doctors allow their patients to take Ambien for a much longer period of time than has been recommended by the developers of the prescription sleep aid.
Ambien Side Effects
Ambien has been reported to create a great number of potentially dangerous side effects, even when it has been taken exactly as it is prescribed; some of the most common side effects that are related to the use of Ambien include, but may not be limited to: dry mouth, daytime drowsiness, trouble with coordination, lightheadedness, and diarrhea. Other Ambien side effects that may not be as common are heart palpitations, unexplained skin rashes, strange thought patterns, allergic reactions, and disturbing dreams. The rarest but most serious side effects that have been reported with Ambien, include, but are not limited to: aggressive and strange behavior patterns, slurred speech, disturbing vision changes, depression, confusion, and suicidal ideations. Ambien users have also been reported to sometimes experience neuro-psychiatric symptoms which may cause an user of the sleep aid to begin to exhibit a number of different types of bizarre and erratic behaviors. Senior citizens have often been reported to be extremely sensitive to the effects of Ambien; additionally, these geriatric patients have been reported to be at an increased risk for falls and adverse cognitive effects when they are under the influence of Ambien.
There have been a great number of Ambien side effects that are related to disturbances in sleep behaviors, such as incidents of "sleep driving," sleep walking," and "sleep eating"; the common thread that has been reported to be associated with all of these bizarre sleep behaviors is amnesia. Individuals that have taken the powerful prescription sleep aid and experienced some of the above related sleep behaviors, can rarely remember anything that they have done, while they were in such a state. A prime example of this was reported in a Boston newspaper article in relation to a neurologist at a local hospital. The physician had made all of his rounds to see his patients, yet had absolutely no memory of doing so; although patients later reported that they had not only held a conversation with the physician , but that they had also witnessed the neurologist writing notes in what they presumed was their file.
Ambien Addiction
An addiction to Ambien occurs when the prescription sleep aid has been taken regularly over a long period of time, in high doses; dependence to this sleep aid has often been reported to occur in patients who have taken the drug exactly as it was prescribed to them. Many people, who have used this sedative hypnotic improperly by crushing, snorting or melting Ambien so that they can dilute the drug with water in order to inject it, are at a high risk for developing an addiction to the prescription sleeping aid. Many patients that have been prescribed Ambien in doses that are over 4 mg. per night have often reported developing an addiction to the drug, and may need the professional assistance of a quality drug rehab program in order to be able to effectively withdraw from the drug.
Ambien Withdrawal Symptoms
When a person has taken Ambien for many months and they suddenly stopped taking it, uncomfortable withdrawal symptoms are likely to occur. Although some of the withdrawal symptoms that are related to Ambien may be slightly different for each person, depending on how long they have taken it and their daily dose of the drug, they will generally include: extreme irritability, panic attacks, profuse sweating, insomnia, tremors, nausea that is sometimes accompanied by stomach cramps and vomiting, and potentially life-threatening seizures. Because the Ambien detox process is highly uncomfortable and could sometimes be life-threatening, this process should take place under the professional supervision of detox professionals and followed up with a complete and comprehensive drug rehab program.
Ambien Overdose
An overdose of Ambien may occur if a person takes more of this sedative hypnotic than their body can process. Over the past several years in the United States, the numbers of overdoses that have been reported in relation to Ambien have increased substantially. The reason for this increase of Ambien overdoses throughout portions of the U.S. is two-fold; some individuals have developed a tolerance to the sleeping pill and will have to take more of the drug in order to get the same initial effects, and others will simply forget that they have taken it, and will ultimately take more of the medication than they intended.
A person who is experiencing an Ambien overdoses may become extremely drowsy, and sometimes will be unable to stay awake; other individuals who have taken too much of the drug could potentially lapse into a coma. Other Ambien overdose symptoms could include but are not limited to: nausea, vomiting, unconsciousness, labored breathing, dizziness, confusion, clumsiness, and failure of the heart or lungs. It is important to note that the symptoms of an Ambien overdose are likely to be much more serious when an individual has combined the drug with alcohol or various other types of drugs that are classified as central nervous system depressants.
Ambien Treatment
Recovering from an addiction to Ambien is possible, with the assistance of professionals at a long-term inpatient drug rehab program; locating and securing this type of quality drug treatment can help a person with an addiction to Ambien to finally regain control of their lives.
Find Top Treatment Facilities Near You
Detoxification
Inpatient / Residential
Private / Executive
Therapeutic Counseling
Effective Results
Call Us Today!
Speak with a Certified Treatment Assesment Counselor who can go over all your treatment options and help you find the right treatment program that fits your needs.
drug-rehabs.org
1-877-893-8276
Discuss Treatment Options!
Our Counselors are available 24 hours a day, 7 days a week to discuss your treatment needs and help you find the right treatment solution.
Call Us Today!
drug-rehabs.org
1-877-893-8276