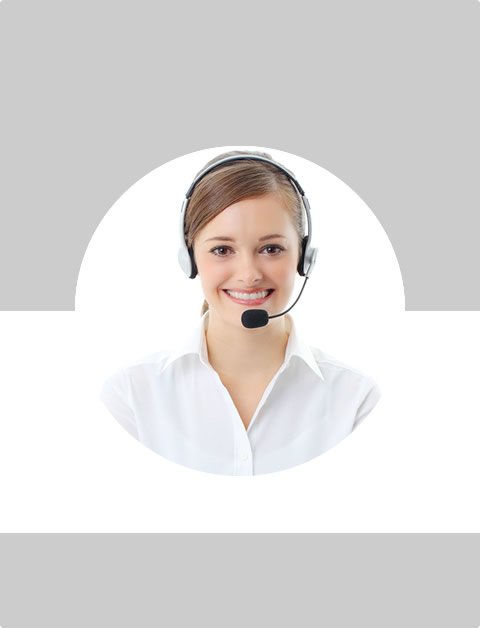 Don't Know What To Do?
Call Now to speak with a Certified Treatment Assesment Counselor who will guide you every step of the way.
This is a free service 100% Confidential
1-877-893-8276
Types of Rehabs
Not all drug rehab programs in are the same, and there are distinct differences, advantages when considering the different types of rehabs which are available. Individuals who are looking for the right treatment option and their loved ones should understand the differences and what each drug rehab approach has to offer, so they can make the right choice. To determine which drug rehab program is going to provide the best results, it is best to establish the extent of one's substance abuse and decide which treatment setting is going to provide the results wanted and how long this will take.
Detox
For example, there are drug rehab programs which only address the physical side of addiction, and simply get individuals through detox and withdrawal and send them on their way. Detox only programs are ineffective for most because there is absolutely no treatment taking place, only measures being taken to detox and individual and get them through withdrawal. Now while many are convinced that this will be sufficient, the vast majority of individuals who only detox and receive no further treatment do just as poorly as someone who never received any treatment at all. So it is highly advisable that individuals continue on with a more lengthy treatment program which addresses actual addiction issues and not just the physical aspects of addiction and detox.
Drug Substitution
Then there are programs which simply replace one drug of addiction for another drug, such as with opiate replacement therapy. Methadone, buprenorphine and suboxone are all medical drugs which are used to help keep opiate dependent individuals off of illegal opiates and diverted pharmaceuticals and from going through withdrawal. However, this is all they do. They treat nothing. So the individual may be off of heroin or prescription pain killers, but they are set up for a loss with maintenance programs which can be prolonged for many years. Many individuals simply return to heroin or other opiates because it can be very discouraging and difficult to continue these types of maintenance programs.
12-Step Programs
There are also drug rehab programs which utilize the 12-Steps, and these types of rehab are the most abundant and available. While the 12-Steps and drug rehab programs based on this approach have been around for decades, this can leave some individuals feeling as though they are not able to resolve their issues once and for all and aren't full empowered to do so. This is primarily due to the fact that individuals are encouraged in the 12-Steps to believe and practice that they are not in control of their substance abuse, and that they must come to terms with the fact that they will always been an addict. This has been disproven in alternative drug rehab programs, who work to effectively treat addiction. So many can benefit from an alternative program with a different point of view and approach, who can take away all of the labels and empower the individual to make a real change.
The 12-Step programs may seem appealing to individuals who are spiritual or religious, because these types of programs do encourage religion. However, for treatment clients who wish to be fully empowered and completely resolve addiction issues 12-Step isn't going to be a suitable option. For these folks, there are drug rehab program which include spirituality and religion while also offering an alternative approach to 12-Step. Alternative programs abound, and there is no lack of treatment options for those who want to stray from the stale and often ineffective methods of the past.
Alternative Programs
For example, there are programs which incorporate therapy and other treatment tools which help individuals pinpoint what may be stopping them from leading a drug free life. This could involve a loss, some sort of abuse, or any other type of incident or circumstance which had a negative impact in one's life. These alternative programs work to effectively resolve such issues, as these types of issues are very often which prompt someone to use drugs and alcohol in the first place. Most times, in an effort to self medicate. These types of rehab also often incorporate education and behavioral therapy to help treatment clients develop new ways to cope and handle situations in their lives, which they once may have used alcohol or drugs with which to cope.
Beware Minimal Approaches
Individuals will want to steer clear of programs promising a quick fix or a short term solution, because becoming truly rehabilitated is typically neither a quick or short process. Out-patient programs are not going to cut it for individuals with serious addiction issues for example. When these clients leave treatment every day, they return to a lion's den of negative influences and drug triggers which makes any treatment efforts completely ineffective and unproductive. Inpatient and residential drug rehab programs are therefore more beneficial and effective treatment options, and those which require at least a 90 day stay are among the programs with the highest success rates.
Find Top Treatment Facilities Near You
Detoxification
Inpatient / Residential
Private / Executive
Therapeutic Counseling
Effective Results
Call Us Today!
Speak with a Certified Treatment Assesment Counselor who can go over all your treatment options and help you find the right treatment program that fits your needs.
drug-rehabs.org
1-877-893-8276
Discuss Treatment Options!
Our Counselors are available 24 hours a day, 7 days a week to discuss your treatment needs and help you find the right treatment solution.
Call Us Today!
drug-rehabs.org
1-877-893-8276